Integration Technology Business Analyst
Job ID R6001 Address Kabelweg 37, Amsterdam, , Netherlands, 1014 BA
We are looking for an Integration Technology Business Analyst to join our European TMC team based in our Amsterdam office. We have an entrepreneurial culture that promotes creativity, personal initiative, team collaboration, and fun. We are making a large investment in a highly strategic part of our business. We are looking for dynamic individual contributors to help us deliver on that investment. If you are highly motivated and ambitious, ready to make a direct impact on our business and looking for a challenging and rewarding environment, you are looking at the right opportunity!
We design, develop and deliver intuitive web, smartphone, and windows-based applications leveraging advanced and cutting-edge technologies. We deliver full suite of products and services used by our internal and external customers, carriers and various supply chain partners across the globe to manage their day to day transportation needs. Our applications are critical and vital to C.H. Robinson's global operations and its continued growth and success.
The individual will be expected to thrive in an extremely fast-paced environment with constantly changing priorities. You will work on several projects at the same time, ensuring that the applications we produce are of the highest quality. This is an important, demanding and highly visible role. The individual is primarily responsible for driving the quality of the product while ensuring the product conforms to both functional and non-functional requirements.  You will collaborate with Integration Business Analysts, Product Managers and Software Engineers to plan and execute quality assurance activities throughout the Software Development Life Cycle. This position requires an extremely organized, efficient and effective individual who feels a real sense of ownership of each project.
The position is responsible for accurately gathering, consolidating, analyzing and documenting business rules and detailed requirements. This role will include covering scope, time, cost and delivery of highly visible projects. The work is considered critical and vital to C.H. Robinson's worldwide logistics operations and its continued growth and success.
Responsibilities:
Leads, manages and consults on trading partner/B2B electronic integration projects
Responsible for the successful integration covering requirements gathering, mapping, testing, documenting and maintenance
Elicits and creates requirements by translating the customer business processes, analyzing data, and evaluating business goals to deliver value
Designs and implements integration solutions that span multiple technical domains, services and products.
Maintains a strong understanding of business operational practices, products and services
Educates, collaborates with, and influences others including internal business stakeholders, external customers, and technology partners
Verifies product quality through coordinated system to system testing in addition to user acceptance testing
Manages business and technical risk areas and ensures that test plan covers requirements. Executes test cases and prioritizes resolution of defects. Leads cross-team coordination and UAT
Light project management activities such as planning, stakeholder communication as timelines changes, coordination of efforts across multiple teams, and risk/issue mitigation
Reviews completed development work with the product owner, stakeholders, and users as necessary before release into production
Learn and grow within an Agile team and continually deliver value to the business
Contribute to the success of the team through collaboration, connectivity, and the ability to inspect and adapt to changes
Proactively maintain an understanding of C.H. Robinson's business practices
Provide innovative ideas and solutions in a dynamic environment
Required Qualifications:
At least 5 years of experience in information technology of which at least3-5 years within B2B electronic integration
Hands-on experience with B2B integration through EDI standards within Supply Chain (EDIFACT/X12) as well as custom solutions through XML and API's
X12 300 Series Ocean & Air transactions – 304/301/315 a plus
Bachelor's degree (or equivalent working experience and education) in Computer Science, Technology, Engineering or Business Administration
Strong written and verbal communication skills specifically the ability to take technical details and make them understandable to non-technical individuals, and be able to give effective presentations
Detail oriented
Must be a strong facilitator; adept at running meetings with end users, gathering and managing business requirements, and balancing priorities
Proven track record of effectively delivering results in a fast-paced environment while managing multiple priorities
Should be a self-starter and able to work under minimal supervision
Ability to demonstrate ROI awareness
Experience of MS Office products - Teams, Word, Outlook, Project, Visio, PowerPoint, and SharePoint
About C.H. Robinson
From the produce you buy, to the water you drink, C.H. Robinson delivers products to people all around the globe. We are one of the world's largest 3rd party logistic providers. Join our diverse team to innovate, solve problems, have fun and thrive.
Apply Now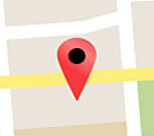 Join our Talent Network
Receive alerts with new job opportunities that match your interests.