Job ID R9526 Address Kabelweg 37, Amsterdam, , Netherlands, 1014 BA
The Supervisor will ensure operational excellence by organizing, planning, coordinating and controlling team operations.  The main focus of the position is to develop people, monitor performance, and support the day-to-day needs of our customers through superior operations.
Responsibilities:
People Management
Training and developing employees
Establishing goals (short-term (6 month), mid-term (1 year), long-term (career goal))
Providing input on and/or conduct mid and year end reviews
Providing input on compensation decisions
Providing input and recommendation on staffing  forecasting &  decisions
Communicating and educating employees on corporate compliance policies
Operational Management
Organize, plan, coordinate and control specific phases of team operations
Prioritize and delegate work.  Monitor for accuracy, completeness, and efficiency
Develop and document operational process within team and process for interaction with other branch teams
Document work flow and job description of individual team members
Actively work with management to identify, develop, and monitor metrics to measure performance of team and members
Required Qualifications:
Minimum 2 years transportation experience
Direct or indirect supervisory, management or leadership experience
Demonstrated ability to lead, motivate and influence others, set a positive example, and create a productive, positive environment
Strong written and verbal communication skills
Strategic and creative thinking skills
Strong problem solving skills
Bachelor's Degree preferred
Preferred Qualifications:
Values a diverse and inclusive work environment
About C.H. Robinson
From the produce you buy, to the water you drink, C.H. Robinson delivers products to people all around the globe. We are one of the world's largest 3rd party logistic providers. Join our diverse team to innovate, solve problems, have fun and thrive.
Apply Now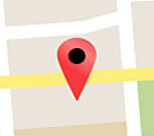 Join our Talent Network
Receive alerts with new job opportunities that match your interests.