Manager Reporting Analytics
Job ID R3673 Address Kabelweg 37, Amsterdam, , Netherlands, 1014 BA
The European Manager of Reporting and Analytics responsibilities include providing operational and strategic report development/support within TMC standard reporting platforms. Successful candidates will perform various levels of data analysis, process analysis, requirements elucidation and documentation, stakeholder analysis, and data reporting in support of business operations and project goals yielding customized data visualizations and actionable analytics. This role is expected to support the build out of other reporting resources within the TMC European control tower while helping to directly support one of TMC's newest and largest accounts. Responsibilities for this role include helping to build a culture of excellence, teamwork, and technological advancement while also ensuring that customer needs are fulfilled.
Responsibilities:
Lead the team to ensure timely, accurate, streamlined, and consistent reporting/analytics for all internal and external customers
Develop, enhance, and/or resolve issues relative to customer scorecards, dashboards (data visualization), and ad-hoc reporting across our global organization
Work with internal global accounts to facilitate design and implementation of custom reporting including the creation of statements of work
Guide reporting leadership as a regional business liaison helping to focus enterprise business intelligence initiatives
Partner with global reporting leadership in the planning for strategic initiatives and help guide roadmap creation
Focus efforts on project goals and objectives; proactively search for creative alternatives to improve project schedule
Apply extensive knowledge of a broad range of technologies in a self-directed fashion
Select appropriately from a wide variety of standard techniques and apply them successfully to resolve the most complex scenarios
Oversee the use of standards within the team and proactively identify new standards for the team and others
Continuously seek out knowledge of emerging technologies and creates the department learning roadmap
Effectively articulate complex technical concepts using a variety of techniques and adjust content, style and language based on the intended audience
Demonstrate a comprehensive understanding of business needs and objectives and effectively apply this to all aspects of the job
Drive innovation and challenge technical assumptions; analyze new ideas for potential adoption
Serve as a trusted advisor whose input is sought by a broad range of stakeholders throughout the organization
Proactively identify areas of opportunity and promotes potential solutions to stakeholders
Possess a broad spectrum of knowledge crossing modes, applications, software, and business processes
Understand criteria involved in making decisions and effectively addresses underlying problems
Appropriately select from a wide variety of business analysis techniques and applies them successfully in a self-directed fashion
Lead the team prioritization of different projects based on value and effort required
Drive innovation and challenge business unit assumptions regarding how they will successfully execute their plans
Mentor and challenge others to develop their skills; acts as a role model
Lead and direct junior reporting analyst(s) on reporting and analytics best practices and principles.
Identify potential savings opportunities and reporting solutions.
Other duties or responsibilities as assigned according to the team and/or country specific requirements
Required Qualifications:
A minimum of 6 years of professional experience
A minimum of 2 years with direct or indirect supervisory experience
Advanced experience using data visualization and analytical tools
Ability to travel up to 10% (domestically and internationally)

Demonstrable application of relational database concepts

Demonstrable application of dimensional database concepts
Advanced experience with Microsoft tools such as SSRS, Power Pivot and Power BI
Intermediate to advanced level of programming experience using languages such as VBA, Python, R and/or JavaScript
Knowledgeable in information technology (IT) and continuous process improvement.
Fluency in all Microsoft Office products (Outlook, Word, Excel, Access, Power Point, Visio)
Strong organization and problem-solving skills. Project Management experience a plus
Self-starter, innovator, and positive team player with ability to work with little or no supervision
Able to quickly identify problems and find creative/logical solutions with minimal assistance 
About C.H. Robinson
From the produce you buy, to the water you drink, C.H. Robinson delivers products to people all around the globe. We are one of the world's largest 3rd party logistic providers. Join our diverse team to innovate, solve problems, have fun and thrive.
Apply Now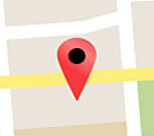 ;


join our talent network
Receive alerts with new job opportunities that match your interests.