Job ID R10309 Address Teleportboulevard 120, Amsterdam, , Netherlands, 1043 EJ
As part of continuous growth and development of our European Global Forwarding organization we are now looking for a talented:

Pricing Analyst EMEA

The RFQ Pricing Analyst EMEA is a strategic resource for the C.H. Robinson Global Forwarding network. You will be part of a small team of RFQ Pricing Analysts and will be supporting consultative selling activities, including opportunity research, coaching, proposal and presentation creation, RFQ (Request for Quotation).    

This role supports our European Global Forwarding business and will focus on the following areas:

Tender Qualification and Assessment. You, in collaboration with the Global RFQ team evaluate incoming requests from clients and our branch network to ensure they are complete, clear, viable opportunities, and fit with the customer profile requirements. You work with the sales representatives, our Global network and, if necessary, the client to discover and assess business requirements and critical buying criteria.

Coordinate Response. You oversee the timelines and make sure all involved parties submit their input on time. You facilitate conference calls between the various teams when needed. You provide summaries to the sales team and you evaluate the final response before it is submitted to the customer.

Solution Design. For larger opportunities you will contribute to the solution design analysis and help research the customer's supply chain needs in detail in order to provide a custom solution. You will work with supply chain and technology specialists to document the customer's specific situation and the proposed logistics solution.

Responsibilities:

Create professional written responses to RFI's, RFQ's and proposals, addressing client's objectives
Manage RFQ projects, coordinating efforts across multiple parties, ensuring that timelines are met, and consolidating pricing for submission to clients
Create, centrally maintain, and disseminate RFI content, Solution Write-Ups, and PowerPoint material for the network.
Play a key role in the development of Tender Management/RFQ services to drive efficiencies, innovation and improve service offerings
Take a consultative approach to building relationships with the branch network on opportunity strategy, service line and resource engagement
Successfully maintain and grow relationships with internal customers and subject matter experts
Be accountable for content, quality, and review of client documents

Requirements:

Academic background and interest to pursue career in logistics and supply chain
Knowledge of the logistics industry, solution design, and supply chain is preferred
Excellent English written and verbal communication skills, other European languages are beneficial
Proven ability to create and coordinate comprehensive proposals
Ability to think creatively and strategically
Detail oriented and inquisitive
Excellent knowledge of Microsoft Word, Excel, PowerPoint
Knowledge of Microsoft Access, SharePoint, Adobe a plus
This position is based in Amsterdam.
What does C.H. Robinson offer you?

When you walk through the door at one of our branches, the first thing you notice is the energy. Our teams are outgoing, dynamic and engaging. If you are driven by energy, action and success, our work environment will be a perfect fit.
C.H. Robinson's European branches are in Netherlands, Belgium, Czech Republic, France, Germany, Hungary, Ireland, Italy, Luxembourg, Poland, Spain, Sweden, Switzerland, Turkey and United Kingdom. 
Real career possibilities and the opportunity to develop your talent in a fast moving, global organization
A fun, positive and open environment which encourages thinking outside the box
Use and develop your language skills in our international work environment. Our offices speak over 26 European languages each day.
Compensation includes a monthly salary and bonus based on personal, team performance and business growth
Career opportunities and workplace:

C.H. Robinson—accelerating careers with immense opportunities and professional growth within the global supply chain industry. Start here. Accelerate here.

Every individual working at C.H. Robinson is integral to the success of our customers and our company. C.H. Robinson is a Fortune 500, global company that values teamwork, initiative, accountability, and integrity from its employees. We work globally and innovate daily to enhance and execute supply chains that move goods around the world. The fast pace of the logistics industry translates into a high-energy and collaborative workplace environment. We are empowered to make decisions, help our customers grow, and accelerate our careers.

No matter the product being shipped or from which corner of the globe, C.H. Robinson can help make it happen—quickly, securely, and reliably. Through personal connections and solid relationships, our employees use their in-depth knowledge, robust tools, and global network to help customers reach their goals quickly. Whether shipping by plane, rail, ship, or truck, C.H. Robinson has the knowledge, flexibility, and dedication to deliver the goods that make our world go 'round.

Join more than 13,000 employees worldwide who are accelerating their careers at C.H. Robinson.
About C.H. Robinson
From the produce you buy, to the water you drink, C.H. Robinson delivers products to people all around the globe. We are one of the world's largest 3rd party logistic providers. Join our diverse team to innovate, solve problems, have fun and thrive.
Apply Now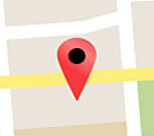 Join our Talent Network
Receive alerts with new job opportunities that match your interests.