NZ Seafreight Product Specialist
Job ID R8809 Address 63B Richard Pearse Drive, Auckland, , New Zealand, 2022
Are you currently working in the shipping industry or in a freight forwarding role? Have you had any experience in handling carrier procurement negotiations? Is your skillset and interest ocean freight orientated? Do you love talking all things seafreight? If this sounds like you - and we have captured your attention - then we need to talk as we would like to hear more about you and your experiences!
We are recruiting what we call a Senior Pricing Analyst in our Ocean freight  Carrier Management Team, we are looking for  a NZ/Trans-Tasman seafreight guru who understands how the market works and who is well connected with the shipping lines servicing the region.
The successful candidate will report to our Oceania Regional Sea freight Manager and provide specific support to our New Zealand operations.
No one day will look alike. You will need to be agile in your work as you may be supporting our NZ operations on shipping line procurement negotiations one day and spending the next working with our NZ Sales Team on developing a customer value proposition for their shipping needs. The role will cover duties ranging from supporting the region in our response to a customer RFQ to analysing data for how to drive efficiencies in our ocean product. Success in this role will require you to have a can do attitude, you will need to multi task, have strong interpersonal communication skills, possess a commercial mindset and have a will to win.
What will make your application stand out to us is your ability to demonstrate extensive knowledge and background in the ocean freight sector and demonstrating that you have a good network of contacts with the shipping lines servicing the region.
You will have a strong attention to detail; you are comfortable working as part of a high performing, dynamic regional team, but also able to build strong working relationships with your local operations and sales colleagues in NZ. This is your opportunity to join a dynamic team that is results orientated in a top 10 global freight forwarding company.
Benefits
At C.H. Robinson Oceania, we are a proud Equal Opportunity employer offering flexible work to support a work/life balance along with offering a broad range of career development opportunities. We have an experienced and passionate team who work collaboratively to deliver smarter solutions for our clients. Our Robinson Cares program allows our employees to give back to the community. Employees have access to Health Insurance, a Health and Wellbeing Allowance and a confidential Employee Assistance Program.
Equal Opportunity Statement
C.H. Robinson recognizes the value of equal employment opportunity and is committed to promoting fairness, equity and diversity in the workplace. As an equal opportunity employer, we may invite you to complete the voluntary self-identification. Submission of this information is voluntary and refusal to provide it will not subject you to any adverse treatment, Any information provided will be kept confidential, and separate from your employment application. This information may be used for diversity reporting purposes in accordance with applicable local laws.
About C.H. Robinson
From the produce you buy, to the water you drink, C.H. Robinson delivers products to people all around the globe. We are one of the world's largest 3rd party logistic providers. Join our diverse team to innovate, solve problems, have fun and thrive.
Apply Now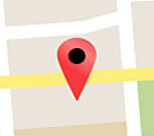 Join our Talent Network
Receive alerts with new job opportunities that match your interests.