Supervisor Operations (Ocean Import)
Job ID R6745 Address 63B Richard Pearse Drive, Auckland, , New Zealand, 2022
We're C.H. Robinson, one of the world's largest logistics platforms and we're looking for our next Supervisor Operations (Ocean Import).
As one of the largest global third-party logistics (3PL) providers, C.H. Robinson helps organisations around the world get the products they need, where and when they need them. We are the Oceania Region of C.H. Robinson's Global Forwarding Division, with offices in Australia and New Zealand. We bring together our team of experts to solve logistic challenges in our core services of Sea Freight, Air Freight, Domestic Freight and Customs Brokerage.
Our culture is driven by our people, process and technology. We promote an atmosphere rich in customer focused execution and entrepreneurial spirit.
The Supervisor will ensure operational excellence by organizing, planning, coordinating and controlling team operations.  The main focus of the position is to develop people, monitor performance, and support the day-to-day needs of our customers through superior operations.
Responsibilities:
People Management
Training and developing employees
Establishing goals (short-term (6 month), mid-term (1 year), long-term (career goal))
Providing input on and/or conduct mid and year end reviews
Providing input on compensation decisions
Providing input and recommendation on staffing  forecasting &  decisions
Communicating and educating employees on corporate compliance policies
Operational Management
Organize, plan, coordinate and control specific phases of team operations
Prioritize and delegate work.  Monitor for accuracy, completeness, and efficiency
Develop and document operational process within team and process for interaction with other branch teams
Document work flow and job description of individual team members
Actively work with management to identify, develop, and monitor metrics to measure performance of team and members
Required Qualifications:
Minimum 2 years global forwarding experience
Direct or indirect supervisory, management or leadership experience
Demonstrated ability to lead, motivate and influence others, set a positive example, and create a productive, positive environment
Strong written and verbal communication skills
Strategic and creative thinking skills
Strong problem solving skills
Bachelor's Degree preferred
Preferred Qualifications:
Values a diverse and inclusive work environment
Benefits
At C.H. Robinson Oceania, we are a proud Equal Opportunity employer offering flexible work to support a work/life balance along with offering a broad range of career development opportunities. We have an experienced and passionate team who work collaboratively to deliver smarter solutions for our clients. Our Robinson Cares program allows our employees to give back to the community. Employees have access to Health Insurance, a Health and Wellbeing Allowance and a confidential Employee Assistance Program.
Equal Opportunity Statement
C.H. Robinson recognizes the value of equal employment opportunity and is committed to promoting fairness, equity and diversity in the workplace. As an equal opportunity employer, we may invite you to complete the voluntary self-identification. Submission of this information is voluntary and refusal to provide it will not subject you to any adverse treatment, Any information provided will be kept confidential, and separate from your employment application. This information may be used for diversity reporting purposes in accordance with applicable local laws.
About C.H. Robinson
From the produce you buy, to the water you drink, C.H. Robinson delivers products to people all around the globe. We are one of the world's largest 3rd party logistic providers. Join our diverse team to innovate, solve problems, have fun and thrive.
Apply Now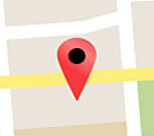 Join our Talent Network
Receive alerts with new job opportunities that match your interests.