Transportation Representative - Lithuanian Market
Job ID req14247 Address C/ Pujades 350, 7th floor, Barcelona, 08, Spain Regulatory Region, 08019
What's the opportunity?
If you want to make an impact on how consumer goods, products, and food travels around the world on a daily basis, the Transportation Representative role at C.H. Robinson is for you! As a Transportation Representative, you will be developing, maintaining, and growing relationships between carriers and C.H. Robinson. Through this fast-paced, high-energy role you'll make an impact on the European supply chain every day.

From your first day, you'll learn to negotiate with carriers and start making decisions. Managers will listen to you and trust your instincts. Colleagues will promote your accomplishments and you will do the same for them. You will be surrounded by a supportive team that will mentor you through your development.
What will you be doing?
Develop supply chain solutions in order to effectively support our customer go-to-market strategy
Resolve problems, including identifying issues, thinking critically, seeking input to determine the best course of action, and implementing solutions
Maintain and grow relationships with carrier accounts including conducting account reviews and identifying opportunities for additional collaboration
Conduct calls with carriers to determine carrier availability and negotiate transportation rates
Research new carriers in the marketplace, generate leads, and qualify new carrier relationships
Ensure that specific customer load requirements are met on committed and/or ad-hoc shipments
Study and understand market trends and seasonality
What are we looking for?
1 - 3 years of experience in a commercial role is a plus
Excellent communication skills in English and Lithuanian
Preferred additional languages: Spanish, Russian and Polish 
Strong ability to persuade, motivate, negotiate, and influence others
Ability to thrive under deadlines and work in a team environment, while also delivering independent results
Driven, enthusiastic, and highly motivated
Ability to build strong relationships
What does C.H. Robinson offer you?
Real career possibilities and the opportunity to develop your talent in a fast moving, global organization with a 'start-up' environment.
A fun, positive, and open atmosphere which encourages creative thinking.
An opportunity to use and develop your language skills in our international work environment.
Compensation that includes a competitive monthly salary and additional incentives based on personal, team performance and business growth.
Extensive training opportunities to move your career forward.
When you walk through the door at one of our offices, the first thing you notice is the energy. Our teams are outgoing, dynamic and engaging. If you are driven by energy, action and success, our work environment will be a perfect fit. With employees from all over the world and 48 offices in Europe, you will be immersed in an international environment working in a diverse and unified team.
Move your career forward at C.H. Robinson
Our employees are our most valuable asset. We invest in you from your first day in the company when you join our JumpStart training in Amsterdam. As you move forward in your role, you obtain new trainings, such as Win by Design and the Leadership Development Program, to support your future growth.

Giving back to our communities and our industry is part of our DNA at C.H. Robinson. When you join our company, you have the opportunity to be part of our Corporate Social Responsibility ambassador program and to make a difference in your local community.
Career opportunities and workplace:
C.H. Robinson - accelerating careers with immense opportunities and professional growth within the global supply chain industry. Start here. Accelerate here. Every individual working at C.H. Robinson is integral to the success of our customers and our company.

C.H. Robinson is a Fortune 500, global company that values teamwork, initiative, accountability, and integrity from its employees. We work globally and innovate daily to enhance and execute supply chains that move goods around the world. The fast pace of the logistics industry translates into a high energy and collaborative workplace environment. We are empowered to make decisions, help our customers grow, and accelerate our careers.  

No matter the product being shipped or from which corner of the globe, C.H. Robinson can help make it happen: quickly, securely, and reliably. Through personal connections and solid relationships, our employees use their indepth knowledge, robust tools, and global network to help customers reach their goals quickly. Whether shipping by plane, rail, ship, or truck, C.H. Robinson has the knowledge, flexibility, and dedication to deliver the goods that make our world go around.
Interested?
Please note that any CVs that are emailed directly in to the business and not via our recruitment portal, will not be considered. In order to be considered for a career at C.H. Robinson apply through our recruitment portalhttps://jobs.chrobinson.com/
For specific questions about this position, please contact our Talent Acquisition Team at: TAEurope@chrobinson.com.
Apply Now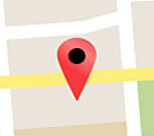 You have not recently viewed any jobs.

You have not recently viewed any jobs.

You have not recently viewed any jobs.
these are just a few
Click Here to View Our Jobs

join our talent network
Receive alerts with new job opportunities that match your interests.