Job ID R8163 Address Avenida Insurgentes Sur No. 800, Delegacion Benito Juarez, Ciudad de Mexico, Mexico, 03100
The Inside Sales TCP – LATAM understands the regional commercial strategy and how to contribute to it.
Is responsible for serving, retaining and developing the customer portfolio by delivering a high-quality service to ensure profitability in terms of net revenue per shipment.
In addition, the Inside Sales TCP- LATAM makes use of its wide understanding of C.H. Robinson's leading modes/services, technology, and business processes to prospect and incorporate new transactional business to their customer base portfolio.
The work of scope of the position requires the use of tele sales techniques for interacting and closing business without face to face meetings with customers.
Responsibilities:
Strategy & Growth
The Inside Sales – TCP LATAM job profile responsibilities should include the following:
Develop and maintain customer relationship in line with customer needs, to enhance customer portfolio.
Identify and capitalize on new transactional business opportunities.
Proactively contact customers on a regular basis to maintain and optimize customer relationship.
Identify cross selling opportunities and communicate same to the corresponding area within C.H. Robinson.
Provide complete and timely information regarding sales leads and new business opportunities to concerned countries within C.H. Robinson TCP - LATAM network.
Assist and motivate customers to use C.H. Robinson technological platforms.
Communicate specific and relevant customer information to all concerned areas (Ops, Finance, etc.)
Review and make sure customer tariffs are updated when needed and ensure profitability.
Reflect and live the core values of the commercial organization when communicating internally and with customers.
Identify customer buying behavior and keep record in Atmosphere.
Conduct telemarketing and e-mail campaigns for customers in alignment with regional and/or local strategy.
Fulfill defined performance and financial KPI´s in accordance to the regional TCP – LATAM strategy
Customer Service
The ideal person for this position will be positive, participative, self-confident, friendly, competitive, inquisitive, imaginative, factual, consistent and self-disciplined.  From the customer service point of view the jobholder should perform, among others, the following functions:
Serves as primary point of contact for assigned customers, delivering a positive customer experience through proactive communication and timely responses, ensuring quality execution vs customer expectations.
Manages conflict and navigates difficult conversations with customers by using tele sales techniques to ensure business closure, customer satisfaction and customer retention.
Shows confidence when dealing with negative situations and come up with imaginative solutions to overcome difficulties on its day to day activities.
Looks ways of perfecting things, raise customer service standards and reducing errors and overcoming omissions.
Shows a sense of urgency and empathies with customer´s problems looking for solutions.
Always willing to get involved in order to achieve goals and objectives.
Should have drive to achieve results in a friendly manner but at the same time maintain quality standards.
Pricing
Uses internal tools and resources, including but not limited to service line and pricing SMEs, to determine customer pricing strategy.
Make use of promotional rates negotiated by regional product leaders to quote customers timely.
Required Qualifications:
Bachelor's degree from an accredited college or university
Sales experience within the freight forwarding industry
Knowledge on ocean, air and overland basic services.
Technical proficiency in MS Office
English and Spanish Fluent Level
Preferred Qualifications:
Supply chain knowledge
Ability to use technological platforms
Customs brokerage knowledge
Benefits
We offer a competitive benefits plan above the Mexican Labor Law. This includes life and medical insurance, a Wealth Accumulation Plan (Plan de Pensiones), an Employee Stock Purchase Plan, and among others, the opportunity to prosper in a Fortune 500 company.
About C.H. Robinson
From the produce you buy, to the water you drink, C.H. Robinson delivers products to people all around the globe. We are one of the world's largest 3rd party logistic providers. Join our diverse team to innovate, solve problems, have fun and thrive.
Apply Now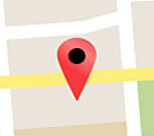 Join our Talent Network
Receive alerts with new job opportunities that match your interests.