Account Payable Representative
Job ID R5102 Address 6 rue du Colonel Rémy, Caen, , France, 14000
What's the opportunity?
Missions - Réception et enregistrement des documents transporteurs + Traitement des données et résolution de problèmes
What will you be doing?
Mailing - Courrier
Réception et ouverture du courrier quotidiennement reçu
Répartition des documents ne concernant pas notre activités de transports entre les services
Dégrafage des documents, identification du numéro de dossier CHR
Classement des documents dans un order défini
Recherche d'informations dans le système si besoin
Scanner les documents par paquet d'environ 100 - batch
Renvoi des factures sans numéros après recherche
Archivage des batchs chaque fin de semaine 
Carrier registration
Enregistrement de tous les documents reçus de la part des transporteurs dans le système informatique
Indiquer le type document (facture, cmr, bon de livraison etc ….)
Effectuer plusieurs points de contrôle (adresse, tva, tampon, signature, réserves etc ….)
Indiquer le prix facture
Extraction des documents originaux requis par client et pointage
Gestion des tickets suite à l'indexation (différence prix, courrier au trs si document manquant etc …)
Relance aux transporteurs et aux agences en cas de non réponse
What are we looking for?
Rigueur
Rapidité
Communication
About C.H. Robinson
From the produce you buy, to the water you drink, C.H. Robinson delivers products to people all around the globe. We are one of the world's largest 3rd party logistic providers. Join our diverse team to innovate, solve problems, have fun and thrive.
Apply Now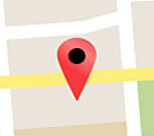 ;


join our talent network
Receive alerts with new job opportunities that match your interests.