Job ID R6547 Address 315 N. Racine Ave., Chicago, Illinois, United States, 60607
The Report Developer responsibilities include providing operational and strategic report development/support within TMC standard reporting platforms. Successful candidates will perform various levels of data analysis, process analysis, requirements gathering, and report creation in support of business operations and project goals yielding customized data visualizations and actionable analytics. This role is expected to support TMC Globally helping to bring both the knowledge and experience required to drive our business further and faster.
Responsibilities:
Ensure timely, accurate, streamlined, and consistent reporting/analytics for all internal and external customers.
Develop, enhance, and/or resolve issues relative to customer scorecards, dashboards (data visualization), and ad-hoc reporting
Work with the internal team and corporate IT to understand current best practices and SOPs
Take ownership and responsibility of job assignments and keep management/team well informed
Effectively apply technical techniques with direction and feedback
Demonstrate an awareness of team design and coding standards and performs assigned tasks within the boundaries of those standards
Seek opportunities to grow knowledge and technical skills
Understand and articulate technical concepts to peers and team members
Understand the business needs and objectives
Develop innovative approaches to technical problems
Collaborate with team to analyze the pros and cons of competing options
Identify relevant stakeholders for assigned area of focus
Provide consistent and timely updates to stakeholders within project team
Other duties as assigned
Required Qualifications:
Bachelor's degree required. In lieu of degree, coding boot camp and 3 + years of relevant experience required
An academic background in Computer Science, Business Administration, Engineering, or a related field is preferred.
Minimum of 1 year of reporting and analytics experience.
Intermediate experience using T-SQL for extracting data in desired formatting and aggregation
Infrequent travel may be required (domestic and/or international)
Preferred Qualifications:
Solid understanding of relational database concepts.
Knowledgeable in information technology (IT) and continuous process improvement
Fluent in all Microsoft Office products (Outlook, Word, Excel, Access, Power Point)
Strong organization and problem-solving skills
Possess an academic understanding of fundamental business and IT principles
Demonstrate an awareness of decisions and perform assigned tasks within the boundaries of those decisions
Understand basic business analysis techniques and have limited experience in their application
Demonstrate comprehension of technical concepts
Self-starter, innovator, and positive team player with ability to work with little or no supervision
Able to quickly identify problems and find creative/logical solutions with minimal assistance
Capable of producing quality materials within tight timeframes while simultaneously managing multiple requests
The ability to set and meet deadlines with short lead times
Professional written/verbal communication, presentation and interpersonal skills
Entry to intermediate level with Programming languages such as VBA, Python, R and JavaScript
Entry level to intermediate experience with Microsoft tools such as SSRS, Power Pivot and Power BI
Previous exposure to tools such as Crystal Reports, Microsoft Power BI, and Web Focus
Equal Opportunity and Affirmative Action Employer
C.H. Robinson is proud to be an Equal Opportunity and Affirmative Action employer. We believe in equality for all and celebrate the diversity of our employees, customers and communities. We believe this increases creativity and innovation, drives business growth and enables engaged and thriving teams.  We're committed to providing an inclusive environment, free from harassment and discrimination, where all employees feel welcomed, valued and respected.
Affirmative Action Employer/EOE/M/F/Disabled/Veteran 
Benefits
We are proud to offer a top-tier benefits package, including medical, dental, vision, life and disability insurance, prescription drug coverage, paid parental leave, paid holidays and paid time off (PTO), 401K, employee stock purchase plan, as well as a broad range of career development opportunities.
About C.H. Robinson
From the produce you buy, to the water you drink, C.H. Robinson delivers products to people all around the globe. We are one of the world's largest 3rd party logistic providers. Join our diverse team to innovate, solve problems, have fun and thrive.
Apply Now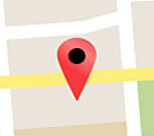 Join our Talent Network
Receive alerts with new job opportunities that match your interests.