Job ID R10111 Address 14701 Charlson Road, Eden Prairie, Minnesota, United States, 55347-5090
Our Account Managers are trusted, strategic partners to companies around the world. This is your chance to align with our customers & carriers to meet their supply chain and logistics needs, adding value as a trusted logistics advisor. You will manage a group of strategic existing accounts & Strategic Carriers to build strong, long-term relationships with key contacts. You'll be empowered to manage and grow existing accounts by bringing forth new services, and expanding on existing services offered, with a focus on increasing efficiency, adding value, maximizing profitability through the account's supply chain. 
Remote position- Preferred locations: Los Angeles, Dallas, Atlanta, Indianapolis, Memphis or Minneapolis 
DUTIES AND RESPONSIBILITIES
The duties and responsibilities of this position consist of, but are not limited to, the following: 
Business Development:
Builds credible and personalized relationships at multiple levels across functional departments within the customer supply chain 
Leverages network SME's to collaborate on the solution and pipeline development of product, mode, or service line opportunities   
Expands market share by driving an active opportunity pipeline and qualification process in CRM 
Conducts regular business reviews to uncover new opportunities for growth, increase sales, and retain and grow the business 
Stays informed of changes within the customers' business, industry and sector; applies that knowledge to identify new opportunities 
Analyzes and shares customer specific data insights, process requirements, and expectations with internal resources in order to collaboratively create viable supply chain solutions for customers 
Uses effective negotiation and sales strategies in discussing pricing and selling solutions with the customer 
Owns successful account strategy including RFP, proposal, and award management through a clear understanding of customer buying habits and CHRs position within the customer's supply chain 
Proactively manages customer pricing strategy by leveraging internal tech, tools and SMEs 
Consistently pursues personal development opportunities to expand understanding of Robinson's modes, services and technology 
Customer Experience:
Partners with operations and capacity/product/supply teams to ensure optimal execution in support of customer  
Manages conflict and navigates difficult conversations with the customer, using tact and diplomacy 
Targets and manages road map toward continuous improvement for their customers, in alignment to stakeholder priorities 
Acts as an advocate for customers, internally conveying customer-specific needs across the organization to ensure proper alignment and prioritization of resources 
Manages to customer performance expectations by ensuring quality execution against collaborating with internal partners to identify and resolve issues in a timely manner 
Truckload:
Serves as the customer resource, delivering a positive customer experience through proactive communication, timely responses and applying the appropriate sense of urgency as situations dictate
Ensures quality expectations are met on all executed shipments
Ensures committed, awarded, priority and/or strategic freight moves in accordance with customer expectations by matching capacity to shipments
Takes ownership of strategic freight opportunities. Engages and aligns internal resources (account management, operations, leadership) to ensure alignment, resource prioritization and participation in strategic capacity solutions. Secures capacity and ensures optimal execution by creating and/or executing SOPs and adhering to best in class business processes and mutually agreed upon KPI's
Provides day to day problem resolution; identifies issues, determines the best course of action, and implements solutions. Works closely with internal partners (account management, operations, or leadership) on shipment updates, problem resolution and/or operational execution
Executes customer workflows, preferences, and SOPs and applies this knowledge to create efficient, cost effective solutions for the customer
Ensures driver capacity meets specific load requirements by aligning multi-leg movements on Power+ fleet
Focuses on developing dedicated capacity to ensure we have supply ready to service growing volume across our dedicated network
Develops a deep understanding of carrier's business, goals, preferences, capabilities, equipment, and expertise to maximize the relationship, capacity utilization and carrier satisfaction
Accountable for supporting, implementing, and reviewing carrier relationship strategies including fostering, retaining, and growing strategic carrier relationships
QUALIFICATIONS
Required: 
High School diploma or GED 
Minimum 2 years of previous sales and/or account management experience 
Ability to travel up to 25% (domestically) 
Preferred: 
Bachelor's degree from an accredited college or university
Strong analytical and problem-solving skills; ability to make data-driven decisions
Strong strategic orientation, relationship building, negotiation skills (ability to persuade, motivate and influence others), and business acumen
Ability to thrive under deadlines and work in a team environment, while also delivering independent results
Strong prioritization skills, multi-tasking skills, and works with a sense of urgency
Excellent verbal and written communication skills; must work effectively with all levels of management and employees
Proficient in Microsoft Office Suite of programs
Values a diverse and inclusive work environment
Equal Opportunity and Affirmative Action Employer
C.H. Robinson is proud to be an Equal Opportunity and Affirmative Action employer. We believe in equality for all and celebrate the diversity of our employees, customers and communities. We believe this increases creativity and innovation, drives business growth and enables engaged and thriving teams.  We're committed to providing an inclusive environment, free from harassment and discrimination, where all employees feel welcomed, valued and respected.
Affirmative Action Employer/EOE/M/F/Disabled/Veteran 
Benefits
We are proud to offer a top-tier benefits package, including medical, dental, vision, life and disability insurance, prescription drug coverage, paid parental leave, paid holidays and paid time off (PTO), 401K, employee stock purchase plan, as well as a broad range of career development opportunities.
About C.H. Robinson
From the produce you buy, to the water you drink, C.H. Robinson delivers products to people all around the globe. We are one of the world's largest 3rd party logistic providers. Join our diverse team to innovate, solve problems, have fun and thrive.
Apply Now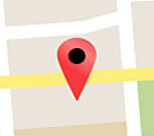 Join our Talent Network
Receive alerts with new job opportunities that match your interests.