Project Logistics - Project Manager
Job ID R9861 Address #104, 9910 - 39 Avenue NW, Edmonton, Alberta, Canada, T6E 5H8
C.H. Robinson is currently looking for a Project Logistics Project Manager to support our customers. We're looking for a subject matter expert that will work with the internal C.H. Robinson network on projects related to our Project Logistics division. In this role, you will build strong relationships with multiple groups internally at C.H. Robinson, interact directly with customers to build and strengthen relationships, and conduct analysis to help customers maximize C.H. Robinson's technology offerings.
Responsibilities:
Develop a comprehensive understanding of the project requirements including scope of services, site conditions, import privileges, customs clearance, shipping and import document preparation, cargo insurance coverage and limitations, routing, carrier selection, and quoting, reporting and invoicing requirements
Prior to award, the Project Manager assists with the preparation of the RFQ response both commercial and technical aspects
After award, the Project Manager prepares, reviews with the client, and implements specific project procedures
Monitor compliance, procedural review and updates as required
Overall project management and coordination
Work with Senior Managers to build method statements and work plans
Ensure that all contractual obligations are met, and that full client satisfaction is achieved
 Ensure maximum profitability and cost avoidance for projects and transactional shipments
Monitor customer credit status and balances
Monitor compliance with insurance requirements, reporting and claim settlement
Interface with client when critical issues arise and assess possible solutions
Ensure that whenever the Company is in a position of potential doubt or liability on a sea freight/surface or air file, that legal counsel is contacted, and clear and precise written direction is obtained in order to proceed and deal with the situation
Successfully transfer knowledge to other relevant internal teams as well as provide support as needed
Leverage technical expertise and relationships to contribute to strategy and drive business results
Track and report project financials (budgeted vs actual) for allocated resource hours and billings
Prepare agency agreements/contract of services in co-operation with and under management supervision
Negotiate and coordinate project cargo with the requirement that any booking notes or final agreements with carriers for sea carriage are co-signed by a senior manager
On site supervision of loading or discharge of equipment at the port, at rail siding, at barge terminals, at vendor manufacturing plant
Additional Responsibilities Include:
Familiarization with company rules, regulations and procedures
Advise management of charter requests and legal issues immediately
Compliance with corporate policy for communication, confidentiality and signing authority (financial and legal commitments)
Completion of the 4 Project Logistics Pillars:

Fluency in Incoterms 2020
Method statements approved by Senior Manager Project Logistics

Profound and in-depth understanding of the CH Robinson Capital Project execution model and work breakdown structure

80 hours of logged offsite work (boots on the ground on jobsites)
Design solutions and turnkey project execution

Other duties or responsibilities as assigned according to the team and/or country specific requirements
Required Qualifications:
High School diploma or GED
Minimum of 7 years project logistics experience
Preferred Qualifications:
Freight forwarding experience (preferably project style cargo and breakbulk)
Bachelor's Degree from an accredited college or university
Ability to travel as required (domestically/internationally)
Proficient in Microsoft Office Suite of programs
Strong decision making, critical thinking and problem-solving skills
Benefits
We offer excellent benefits including medical and dental insurance, prescription drug coverage, paid time off, disability insurance, life insurance, a retirement plan, Employee Stock Purchase Plan, and the opportunity to prosper in a Fortune 500 company.
About C.H. Robinson
From the produce you buy, to the water you drink, C.H. Robinson delivers products to people all around the globe. We are one of the world's largest 3rd party logistic providers. Join our diverse team to innovate, solve problems, have fun and thrive.
Apply Now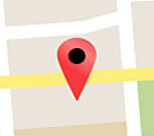 Join our Talent Network
Receive alerts with new job opportunities that match your interests.