Corporate Key Account Manager
Job ID R9700 Address Caffamacherreihe 5, Hamburg, Hamburg, Germany, 20355
The purpose of this role is participation in all aspects of Corporate Customer Account Management in the Automotive / Mobility Vertical Europe including but not limited to building long term relationships at an executive level, sourcing and negotiating long-term capacity and collaborating with our internal branch network, driving carrier automation. In this role you will independently manage the development and the growth of the accounts with limited operational execution. Moreover you will focus on strategic relations, implementation, analysis and retention.

This person will be accountable for regular interaction with the branch network, customers/suppliers, in addition to conducting customer account management, freight optimization across the network, and creating actionable capacity strategies after analyzing branch data. In this role you will be reporting to the Head of Automotive Division Europe.
What will you be doing?
Customer Account Management
Accountable to independently build customer relationships, understand customers business, and use that knowledge to provide solutions
Cooperate with the C.H. Robinson network, to develop a multi-year strategy through business reviews with customer senior leadership: reduce, maintain, and grow
Develop and align relevant relationships across multiple levels of the client organization to understand their priorities and strategic objectives
Consultatively sell and negotiate at a strategic level, and identify new opportunities outside the existing scope across multiple services
Analyze, sell, and negotiate tender based business
Gain understanding of customer strategy/needs and create alignment with the network
Responsible for growing automation within assigned accounts
Perform regular QBR's, with customer stakeholders. Ensure appropriate business review routines are in place at all levels of the relationship
Support branches on customer sales and account management practices
Consistently insure business is executed according to account SOP's
Continually grow understanding of global forwarding industry and trends
Establish connectivity within US/Global Corporate Account Management teams to leverage tools and experiences
Collaborate with appropriate central office shared service teams
Act as the escalation point and corporate liaison for the client and the C.H. Robinson's network
Support Customer Support Coordinator with developing local relationships. Coach them on best practices related to account management
Freight Optimization
Coordinate with the CHR network to further align trade lanes to customer needs
Analyze mutual trade lanes across the branch network and facilitate collaboration of multiple branches
Support customer RFPs with Regional RFQ Departments to establish contractual capacity commitments
Partner with BI team to analyze capacity initiatives and measure ROI of implemented strategies
What are we looking for?
Bachelor's Degree (Preferred: Master's Degree)
5 years working experience (Preferred: 3+ years of work experience in European Logistics)
Ability to work collaboratively and influence others
Analytical, problem solving skills, project management
Strong detail orientation and ability to manage multiple tasks
Ability to build strong working relationships
Excellent written and verbal communication skills (Preferred: Multiple languages - English Required)
Strong negotiation & deal making skills
Self-motivated
Proficient in all Microsoft Office products (Word, Excel, Power Point)
Willingness and flexibility to travel (up to 30-40% of time)
About C.H. Robinson
From the produce you buy, to the water you drink, C.H. Robinson delivers products to people all around the globe. We are one of the world's largest 3rd party logistic providers. Join our diverse team to innovate, solve problems, have fun and thrive.
Apply Now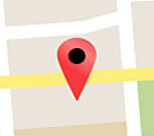 Join our Talent Network
Receive alerts with new job opportunities that match your interests.