Job ID req14236 Address Kapelanka 42B, Krakow, , Poland, 30-347
Twoje przyszłe obowiązki:
Organizacja pracy podległego zespołu
Analiza danych i wskaźników biznesowych dotyczących przewoźników I efektywności zespołu
Monitorowanie pracy zespołu, egzekwowanie codziennych obowiązków
Optymalizacja kosztów transport oraz dążenie do osiągnięcia jak najwyższej jakości usług
Utrzymywanie i rozwijanie relacji z przewoźnikami, pozyskiwanie do współpracy nowych przewoźników
Codzienna praca operacyjna przy obsłudze zleceń spedycyjnych- przyjmowanie zleceń, praca w systemie, codzienna komunikacja z przewoźnikiem
Nasze oczekiwania:
Doświadczenie w pracy na podobnym stanowisku
Min. 3- letnie doświadczenie w firmie o profilu spedycyjnym lub spedycyjno-transportowym
Doskonała znajomość geografii Polski
Od idealnego kandydata oczekujemy umiejętności podejmowania szybkich i trafnych decyzji, odporności na stres i presję czasu oraz umiejętności interpersonalnych: efektywnego komunikowania się z zespołem i budowania atmosfery współpracy
Co możemy zaproponować Tobie?
Atrakcyjne wynagrodzenie zasadnicze
Bezpłatną opiekę medyczną w sieci prywatnych klinik oraz system kafeteryjny
Możliwość rozwoju kariery w dynamicznej, stale zmieniającej się organizacji
W codziennej pracy wykorzystasz znajomość języków obcych, ponieważ nasi pracownicy w biurach całej Europy komunikują się aż w 26 językach!
Aplikuj:
Jeżeli jesteś zainteresowany, aplikuj za pośrednictwem systemu rekrutacyjnego. Jeżeli masz dodatkowe pytania, skontaktuj się z nami drogą mailową: TAEurope@chrobinson.com. 
Apply Now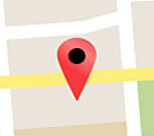 You have not recently viewed any jobs.

You have not recently viewed any jobs.

You have not recently viewed any jobs.
these are just a few
Click Here to View Our Jobs

join our talent network
Receive alerts with new job opportunities that match your interests.