Information Security Analyst
Job ID req14176 Address Plac Europejski 1, Warszawa, , Poland, 00-844
At C.H. Robinson our roots run deep. In 1905, Charles Henry Robinson started a small produce brokerage that developed the traditions and standards of service that shaped the Fortune 500 company we are today. As a global provider of multimodal transportation and produce services, we are headquartered in Eden Prairie, MN and operate through a network of more than 10,500 employees in more than 230 offices in the United States, Canada, Mexico, Europe, Asia, and South America. We are the largest third party logistics (3PL) company in North America, and our services extend to more than 42,000 customers globally, ranging from other Fortune 500 companies to small businesses in a variety of industries.  
We are looking for an Information Security Analyst, who will join our growing IT Warsaw team. The biggest challenge of this role is to implement Security (SIEM) process to Europe. With great cooperation with US and Australian team build successful cyber security process and protection  for all company.
Position Description:
Monitor, evaluate, and maintain systems, alerts and procedures to protect the organization from unauthorized and/or malicious activities through: proactive threat analysis, vulnerability identification and remediation, security policy advocacy, incident response and network/host vulnerability scanning.
Maintain current situational awareness of trends in cybersecurity threats and specific CH Robinson organizational threats. .
Use of appropriate interpersonal styles and subject matter knowledge to partner, gain trust and influence across the organization.
Required Qualifications:
3+ years information security experience (SOC)
BS in Computer Science, Computer Engineering, Math, Information Security or, equivalent Security Operations/Cyber Incident Response experience
Demonstrated understanding of fundamental security and network concepts (Operating systems – WIN/Unix, intrusion/detection, TCP/IP, ports, AuthN/Z, etc.)
Demonstrated ability to identify and develop correlations across disparate events within a SIEM environment (LogRhythm)
Demonstrated understanding and ability to surface key Security Operations Center analytics and KPI's
Demonstrated ability to administer a SIEM environment including rules writing, data imports and data ingestion
Ability to deliver to deadlines while working complex projects across multiple groups
Ability to perform technical analysis of complex software, systems, hardware, and network environments
Excellent facilitation and communication skills - ability to coordinate and develop messages for senior leadership
Ability to provide rotational on-call coverage (one per month) and willingness to support a flexible work schedule
Preferred Qualifications:
Working knowledge of incident management, case management and investigation techniques
Demonstrated experience supporting and leading network investigations
Demonstrated experience developing incident run books
Previous experience establishing and utilizing measurements, processes, and metrics to manage support activities
Previous experience with vendor management and coordinating vendor activities
What does C.H. Robinson offer you?
Contract of employment + package of benefits (private medical care/ multi cafeteria program/annual bonus 10%)
Work office in Warsaw Spire, near to metro station Rondo Daszyńskiego
Language lessons in small groups
An opportunity to use and develop your language skills in our international work environment
Move your career forward at C.H. Robinson
C.H. Robinson - accelerating careers with immense opportunities and professional growth within the global supply chain industry. Start here. Accelerate here.   Every individual working at C.H. Robinson is integral to the success of our customers and our company.

C.H. Robinson is a Fortune 500, global company that values teamwork, initiative, accountability, and integrity from its employees. We work globally and innovate daily to enhance and execute supply chains that move goods around the world. The fast pace of the logistics industry translates into a high energy and collaborative workplace environment. We are empowered to make decisions, help our customers grow, and accelerate our careers.  

No matter the product being shipped or from which corner of the globe, C.H. Robinson can help make it happen: quickly, securely, and reliably. Through personal connections and solid relationships, our employees use their indepth knowledge, robust tools, and global network to help customers reach their goals quickly. Whether shipping by plane, rail, ship, or truck, C.H. Robinson has the knowledge, flexibility, and dedication to deliver the goods that make our world go around.
Interested?
Please note that any CVs that are emailed directly in to the business and not via our recruitment portal, will not be considered. In order to be considered for a career at C.H. Robinson apply through our recruitment portalhttps://jobs.chrobinson.com/chr-careers
For specific questions about this position, please contact our Talent Acquisition Team at: TAEurope@chrobinson.com.
Apply Now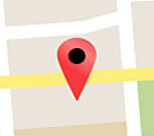 You have not recently viewed any jobs.

You have not recently viewed any jobs.

You have not recently viewed any jobs.
these are just a few
Click Here to View Our Jobs

join our talent network
Receive alerts with new job opportunities that match your interests.