Global Forwarding Coordinator (Import Air)
Job ID R11918 Address 31 Jets Court, Melbourne Airport, Victoria, Australia, 3045
As a Global Forwarding Coordinator, you will work directly with carriers to manage and execute the daily shipment of freight for our customers. You will be responsible for maintaining the accuracy of shipment information, tracking and tracing of loads, and problem resolution. Our Global Forwarding Coordinators thrive in a fast paced environment, and use their strong communication skills to develop and grow relationships with our carriers. This role provides an excellent opportunity to start your career at C.H. Robinson, with opportunities to grow in Operations, Sales and Account Management.
Our commitment to you begins on day one with our dynamic and comprehensive onboarding program.  This interactive training will jumpstart your knowledge of our company and industry, help you excel here and ensure your proficiency in our systems and processes. The training will be a mix of activities, self-guided learning, as well as in-office coaching and mentoring. You will come out of this experience ready to be a part of our success and a high performing member of our team.   
Responsibilities:
Understand the processes involved in international shipping from purchase order to delivery.
Assist carriers and other third parties with inquiries and problem resolution.
Provide tracking and tracing services for customer shipments.
Generate, file, and maintain up-to-date customer records, reports, shipment documentation, etc.
Provide reporting and documentation collection to support global forwarding personnel and ensure customer data integrity.
Perform load audits and ensure all information is accurate.
Ensure adherence to customer Standard Operating Procedures, government agency regulations and C.H. Robinson company standards.
Timely escalation of shipment issues or potential errors to the Supervisor and Account Manager as needed.
Ensure adherence to customer Standard Operating Procedures, government agency regulations and C.H. Robinson company standards.
Ensure compliance with all government filings and regulations such as Federal Maritime Commission (FMC) and U.S Department of Commerce, etc.
Required Qualifications:
High school diploma or GED equivalent
Preferred Qualifications:
Values a diverse and inclusive work environment
Ability to work in a fast-paced and deadline-driven office environment
Strong attention to detail and accuracy
Excellent verbal and written communication skills and phone etiquette
Ability to multi-task, prioritize and manage time effectively
Exceptional customer service skills and follow up
Proficient in Microsoft Office (Word, Excel and Outlook) and strong internet skills
Benefits
At C.H. Robinson Oceania, we are a proud Equal Opportunity employer offering flexible work to support a work/life balance along with offering a broad range of career development opportunities. We have an experienced and passionate team who work collaboratively to deliver smarter solutions for our clients. Employees have access to our well regarded, confidential Employee Assistance Program. Our Robinson Cares program allows our employees to give back to the community.
About C.H. Robinson
From the produce you buy, to the water you drink, C.H. Robinson delivers products to people all around the globe. We are one of the world's largest 3rd party logistic providers. Join our diverse team to innovate, solve problems, have fun and thrive.
Apply Now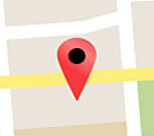 Join our Talent Network
Receive alerts with new job opportunities that match your interests.