Job ID R11619 Address Plaza Sienna, Ave. Fundadores No. 955 Piso 4, Monterrey, Nuevo León, Mexico, 66266
The Senior Report Developer responsibilities include providing operational and strategic report development/support within TMC standard reporting platforms. Successful candidates will perform various levels of data analysis, process analysis, requirements elucidation and documentation, stakeholder analysis, and data reporting in support of business operations and project goals yielding customized data visualizations and actionable analytics. This role is expected to support TMC Globally helping to bring both the knowledge and experience required to drive our business further and faster.
Responsibilities:
The duties and responsibilities of this position consists of, but is not limited to, the following:
Ensure timely, accurate, streamlined, and consistent reporting/analytics for all internal and external customers.
Develop, enhance, and/or resolve issues relative to customer scorecards, dashboards (data visualization), and ad-hoc reporting.
Work with internal accounts to facilitate design and implementation of custom reporting including the creation of statements of work
Work with corporate IT as a liaison helping to support, maintain and improve online business intelligence reporting and other IT reporting initiatives
Participate in strategic initiative planning
Assist in training internal/external teams
Collaborate with others as needed to provide accurate and timely information regarding project deliverables
Effectively apply a variety of technical techniques given minimal direction
Increase knowledge to perform job more effectively; develops plans to share relevant information with the team
Articulate technical concepts by adjusting content, style and language based on the intended audience (both internally and externally)
Use creativity and experience to develop innovative approaches to technical problems and articulate the pros and cons of competing options; experiment independently with new technologies
Develop strategic partnerships with a broad range of stakeholders
Work with stakeholders to identify opportunities and qualify approach to addressing them
Understand overall business structure, strategy, detailed business processes, and relevant software for assigned area as well as upstream and downstream domains
Understand criteria involved in making decisions and effectively addresses underlying problems with minimal direction
Select from and applies a variety of standard techniques to resolve complex scenarios; promote the use of standards within the team and help identify new potential standards
Select from and effectively applies a variety of business analysis techniques with minimal supervision
Balance effort to value – beginning to weigh the opportunity cost associated with a project
Other duties or responsibilities as assigned according to the team and/or country specific requirements
Required Qualifications:
A minimum of 4 years of professional experience
Experience using data visualization and analytical tools
Ability to travel up to 10% (domestically and internationally)
Bachelor's Degree
Preferred Qualifications:
Demonstrable application of relational database concepts
Demonstrable understanding of dimensional database concepts
Intermediate to advanced experience with Microsoft tools such as SSRS, Power Pivot and Power BI
Intermediate level programming experience using languages such as VBA, Python, R and/or Javascript
Knowledgeable in information technology (IT) and continuous process improvement
Fluency in all Microsoft Office products (Outlook, Word, Excel, Access, Power Point, Vizio)
Strong organization and problem-solving skills. Project Management experience a plus
Self-starter, innovator, and positive team player with ability to work with little or no supervision
Able to quickly identify problems and find creative/logical solutions with minimal assistance 
Capable of producing quality materials within tight timeframes while simultaneously managing several projects
The ability to set and meet deadlines with short lead times
Professional written/verbal communication, presentation and interpersonal skills
Benefits
We offer a competitive benefits plan above the Mexican Labor Law. This includes life and medical insurance, a Wealth Accumulation Plan (Plan de Pensiones), an Employee Stock Purchase Plan, and among others, the opportunity to prosper in a Fortune 500 company.
About C.H. Robinson
From the produce you buy, to the water you drink, C.H. Robinson delivers products to people all around the globe. We are one of the world's largest 3rd party logistic providers. Join our diverse team to innovate, solve problems, have fun and thrive.
Apply Now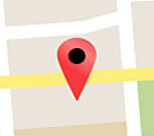 Join our Talent Network
Receive alerts with new job opportunities that match your interests.