Supervisor Service Delivery HON
Job ID R12015 Address Plaza Sienna, Ave. Fundadores No. 955 Piso 4, Monterrey, Nuevo León, Mexico, 66266
The Logistics Representative is responsible for managing customer's supply chain information and data within TMC's The Logistics Supervisor is responsible for utilizing TMC's proprietary Transportation Management System as well as a small team to effectively manage the flow of all Transportation information on behalf of the customer. This position is accountable for driving operational efficiency within their team, assisting in setting operational performance metrics, and delegating tasks to ensure completion. The Supervisor will own all operations-based relationships with the external customer as well as the internal team. This role is expected to use the TMC project-based delivery model to generate large, complex projects for their team and drive them through to completion.
Responsibilities:
Operational Efficiency
Ensuring Transportation Arrangements are made for shipments through both your own work and by providing direction to a small to medium sized team
Resolving Transportation Management Exceptions & Drive Problem Solving to prevent reoccurrence
Develop and ensure documentation of Standard Operating Procedures
Responsibility for operational SMART Targets and operational Metrics at business unit, geographic, or account(s) specific level
Owning Customer Relationships
Lead calls and training with customer representatives at an equal or greater seniority level
Make fact based suggestions and build a business case on how customers can achieve their goals in utilizing TMC
Supervising the Team
Provide leadership to a small to mid-sized team at a business unit or geographic level while displaying the IMPACT Values
Required Qualifications:
Supply Chain and/or Transportation experience preferred
3+ years equivalent industry experience
Strong Presentation Skills (Presentation Training)
Strong mentoring skills
Exceptional customer service skills
Ability to use
Project Management experience preferred
Performance Management SkillsAbility to pick up new complex information systems quickly
Preferred Qualifications:
Values a diverse and inclusive work environment
Supply Chain and/or Transportation experience preferred
Benefits
We offer a competitive benefits plan above the Mexican Labor Law. This includes life and medical insurance, a Wealth Accumulation Plan (Plan de Pensiones), an Employee Stock Purchase Plan, and among others, the opportunity to prosper in a Fortune 500 company.
About C.H. Robinson
From the produce you buy, to the water you drink, C.H. Robinson delivers products to people all around the globe. We are one of the world's largest 3rd party logistic providers. Join our diverse team to innovate, solve problems, have fun and thrive.
Apply Now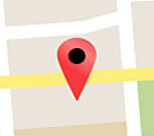 Join our Talent Network
Receive alerts with new job opportunities that match your interests.