Job ID R9251 Address Plaza Sienna, Ave. Fundadores No. 955 Piso 4, Monterrey, Nuevo León, Mexico, 66266
The Supply Chain Engineer will design solutions and develop capabilities to support the strategic vision of TMC and the Customer. These solutions include continuous improvement and optimization of a customer's supply chain including but not limited to sourcing, transportation, network layout, inventory, facility layout, order management, warehouse, material flow, etc.  Key tasks include data gathering and cleansing, trend analysis, problem solving, solution design, process documentation, stakeholder communication and development of financial baselines and savings calculations.  This role will also participate in the development of enterprise level or supply chain strategies for TMC and its customers. 
This role can be located in a centralized team, customer account team or onsite with the customer.
Responsibilities:
Analyze historic and forecasted data to generate summaries, baselines and cost improvement opportunities
Can develop moderately complex solutions and recommendations for customer issues or opportunities using technical expertise and judgment
Self-guided and can work independently to implement customer solutions including documenting customer procedures, training and resolving operational issues
Manage projects including defining scope, developing project plan, tracking activities, reporting on progress and milestones and measuring results
Align and communicate with customer or internal stakeholders to gather information, voice of customer, scope, opportunities, deliverables and project milestones
Generate appropriate communications for delivering project updates and summaries to internal and external audiences
Assist in the development and continuous improvement of department strategies for team skill and capability development or enhancement
May lead small project teams within department or function
Receive coaching, guidance and feedback from others to support personal and technical skill development
Provides coaching and guidance to less experienced team members for onboarding, training and skill development
Other duties as assigned
Required Qualifications:
Experience in the following tools

Data visualization tools such as Power BI or Tableaus
Supply chain optimization tools such as Llamasoft Supply Chain Guru
SQL, Access or other tools
Minimum 2 years of operations or related work experience including internships or advanced education/degree.
Bachelor's degree in supply chain management or STEM related field
Preferred Qualifications:
Comfortable using Microsoft Excel to analyze and summarize data, including graphs, charts, formulas, functions, solvers and regression analysis
Able to identify trends, patterns and outliers in supply chain data and form insights and recommendations
Comfortable using Microsoft Office tools to generate communications
Strong organization and task management skills
Ability to work in a fast paced environment while managing multiple projects/priorities simultaneously
Understanding of end to end supply chain functions and relationships
Knowledge of lean processes and tools for continuous improvement
Must contribute to our culture focused on trust and respect for all team members, Customer-first strategies, and continuous improvement
Up to 10% travel may be required (domestic and/or international)
Benefits
We offer a competitive benefits plan above the Mexican Labor Law. This includes life and medical insurance, a Wealth Accumulation Plan (Plan de Pensiones), an Employee Stock Purchase Plan, and among others, the opportunity to prosper in a Fortune 500 company.
About C.H. Robinson
From the produce you buy, to the water you drink, C.H. Robinson delivers products to people all around the globe. We are one of the world's largest 3rd party logistic providers. Join our diverse team to innovate, solve problems, have fun and thrive.
Apply Now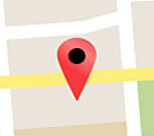 Join our Talent Network
Receive alerts with new job opportunities that match your interests.