Account Executive / Compte executif
Job ID R10835 Address 400 - 645 Wellington, Montreal, Quebec, Canada, H3C 0L1
Our main priority continues to be the health and safety of our employees. Due to the COVID-19 pandemic, this position will be remote until further notice. We will continue monitoring the circumstances and when we feel comfortable, this position will return to the office in the Montreal, Quebec where you will have an opportunity to collaborate face-to-face with a talented and diverse group of peers. 
The Account Executive role will be responsible for growing existing business as well as prospecting new customer opportunities.  This role will be responsible for performing a variety of functions; increasing branch revenue by securing new business,  developing existing house accounts with a measured cadence of customer contact, working with the client and pricing teams to ensure market competitiveness, enhancing revenue through process improvements and customer adhesion by cross-selling new products or services. 
Responsibilities:
Retain and grow a customer portfolio

Conduct monthly simple SWOT analysis and report key findings to management during monthly portfolio reviews

Cultivate consultative, long-term relationships with contacts at varied levels, based on account complexity, with existing customers 

Be in continuous contact with customers:

Calling and generating new business opportunities

Reassuring the customer that their business has been executed on

Meeting the customer where and how they want to buy

Communicate with the customer on issues and trends which may impact the customer's business, provide suggestions to improve results for the customer 

Engage internal resources to present and align C.H. Robinson's full menu of services and the corresponding benefits of each to the customer

Conduct internal data analysis and pipeline reviews weekly with commercial team (Account Management, Sales, General Managers) 

Educate clients on CHR tools and technology; identify opportunities where CHR solutions and reporting can increase client satisfaction and/or drive operational efficiency; ensure market competitive rates and timely market conditions and client advisories are communicated

Assist sales executives and support sales campaigns by providing warm leads and supporting the sales cycle and onboarding of accounts where appropriate

Document client activity through our Opportunity Management and MDM tools

Ability to define, develop and document business processes (SOP's) and procedures (KPI's) with customers

Prospect for new customers, drive new sales opportunities and close business primarily over the phone

Collaborate with operations teams to implement new business

Work with pricing department or carriers directly to secure pricing and submit pricing proposals to customers

Oversee of Accounts Receivable
Required Qualifications:
High School Diploma or GED

Minimum of 1 year of experience in ocean, air, or brokerage

Proficiency in French and English (written/spoken)
Preferred Qualifications:
Commercial experience

Experience in account management or outside sales where they managed a book of business and had to maintain a set target growth

Bachelor's Degree from an accredited college or university

Passion for sales and building customer relationships

Attention to detail and strong analytical skills

Strong written, verbal, and presentation communication skills, including the ability to persuade, motivate and influence others 

Ability to define, develop and document business processes and procedures

Driven, enthusiastic, persistent, confident, highly motivated and results focused

Values a diverse and inclusive work environment
******************************************************************************
Notre principale priorité demeure la santé et la sécurité de nos employés. En raison de la pandémie de COVID-19, ce poste sera occupé à distance jusqu'à nouvel ordre. Nous continuerons à surveiller la situation et lorsque nous serons à l'aise de le faire, ce poste retournera au bureau de Montréal, au Québec, où vous aurez la possibilité de collaborer en personne avec un groupe diversifié de pairs talentueux.
Le chargé de compte sera responsable de faire croître les affaires existantes ainsi que d'effectuer de la prospection pour trouver de nouveaux clients. Il lui incombera d'exécuter diverses fonctions : augmenter les revenus de la succursale en acquérant de nouveaux clients, exploiter les comptes hors commission existants en communiquant à une fréquence mesurée avec les clients, travailler avec le client et les équipes de tarification pour assurer une concurrence avec le marché, accroître les revenus en améliorant les procédures et effectuer des ventes croisées de nouveaux produits ou services pour garantir l'adhésion de la clientèle.
Responsabilités :
Préserver et élargir un portefeuille de clients

Effectuer des analyses simples des forces, des faiblesses, des possibilités et des menaces chaque mois et en rapporter les principales conclusions lors des examens mensuels du portefeuille

Entretenir des relations consultatives à long terme avec des personnes-ressources de clients actuels à différents niveaux, selon la complexité du compte

Être continuellement en contact avec les clients :

Contacter et générer de nouveaux débouchés

Confirmer au client que ses opérations ont été exécutées

Rencontrer les clients à l'endroit où ils veulent effectuer leurs achats et de la façon dont ils désirent le faire

Communiquer avec le client par rapport à des enjeux et à des tendances qui peuvent avoir une incidence sur les activités du client et faire des suggestions pour améliorer ses résultats

Faire intervenir des ressources internes pour effectuer une présentation de l'ensemble des services de C.H. Robinson et des avantages de chacun et les faire correspondre pour le client

Effectuer une analyse des données internes et un examen de la filière chaque semaine avec l'équipe commerciale (gestion de compte, ventes, directeurs généraux)

Informer les clients des outils et de la technologie de CHR; repérer les possibilités où les solutions et les rapports de CHR peuvent accroître la satisfaction de la clientèle ou entraîner une efficacité opérationnelle; s'assurer que les tarifs concurrentiels du marché, les conditions opportunes du marché et les avis aux clients sont communiqués

Aider les directeurs commerciaux et appuyer les campagnes de vente en fournissant des clients potentiels et en soutenant le cycle de vente ainsi que l'intégration des comptes, au besoin

Consigner les activités du client à l'aide de nos outils de gestion des opportunités et des appareils mobiles

Définir, expliquer et consigner les procédures commerciales (procédures d'exploitation normalisées) et les processus (indices de rendement clés) avec les clients

Effectuer de la prospection pour trouver de nouveaux clients, favoriser de nouvelles possibilités de vente et conclure des ventes principalement au téléphone

Collaborer avec les équipes de l'exploitation pour mettre en œuvre de nouveaux clients

Travailler avec le Service de la tarification ou directement avec des transporteurs pour obtenir des prix et soumettre des propositions de prix aux clients

Superviser les comptes clients
Compétences obligatoires :
Diplôme d'études secondaires ou formation générale

Au moins un an d'expérience dans le secteur maritime ou aérien, ou en courtage

Maîtrise du français et de l'anglais (écrit et parlé)
Compétences préférables :
Expérience commerciale

Expérience en gestion de compte ou en ventes externes nécessitant la gestion d'un volume d'affaires et le maintien d'un taux de croissance ciblé

Baccalauréat d'une université ou d'un collège reconnu

Passion pour la vente et l'établissement de relations avec les clients

Minutie et excellent esprit d'analyse

Excellentes compétences en communication écrite, verbale et de présentation, y compris la capacité de persuader, de motiver et d'influencer les autres

Capacité à définir, à expliquer et à consigner les procédures et les processus commerciaux

Personne déterminée, enthousiaste, persévérante, confiante, très motivée et axée sur les résultats

Reconnaissance de l'importance d'un milieu de travail diversifié et inclusif

Avantages sociaux
Benefits
We offer excellent benefits including medical and dental insurance, prescription drug coverage, paid time off, disability insurance, life insurance, a retirement plan, Employee Stock Purchase Plan, and the opportunity to prosper in a Fortune 500 company.
About C.H. Robinson
From the produce you buy, to the water you drink, C.H. Robinson delivers products to people all around the globe. We are one of the world's largest 3rd party logistic providers. Join our diverse team to innovate, solve problems, have fun and thrive.
Apply Now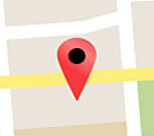 Join our Talent Network
Receive alerts with new job opportunities that match your interests.