Job ID R15406 Address 400 - 645 Wellington, Montreal, Quebec, Canada, H3C 0L1
Portée :
C'est une formidable période pour se joindre à l'équipe du bureau de Montréal de la Division du transit international de C.H. Robinson. Nous sommes à la recherche d'une personne avant-gardiste et déterminée pour appuyer notre puissante trajectoire de croissance à titre de gestionnaire des comptes. Vous gérerez un groupe de comptes de moyennes et grandes entreprises triés sur le volet, établissant de solides relations avec les responsables des comptes et votre crédibilité en tant que conseiller de confiance. Vous serez habilité à gérer et à faire croître des comptes existants en leur offrant de nouveaux services ou modes de transport et/ou en élargissant les services qui leur sont actuellement offerts, en vous concentrant sur l'augmentation de l'efficacité, l'ajout de valeur et la maximisation de la rentabilité dans l'ensemble de la chaîne d'approvisionnement du compte.
Responsabilités:
Établir des relations avec les personnes-ressources du compte à différents niveaux de l'organisation

Cerner les possibilités de s'introduire davantage dans les comptes en vendant les divers services de CHR

Offrir une solution conçue au moyen d'interactions en personne avec les responsables des comptes

Offrir des options et des recommandations de prix aux responsables des comptes

Déterminer les problèmes, demander l'avis d'autres personnes pour déterminer la meilleure marche à suivre et mettre en œuvre des solutions

Gérer les attentes des clients en créant et en utilisant des procédures d'exploitation normalisées, des indicateurs de rendement clés et d'autres indices de mesure propres aux comptes

Contribuer à l'élaboration et à la gestion du plan et du budget de compte annuels. Fournir de l'information à l'équipe interne en plus d'effectuer des examens trimestriels et d'effectuer des ajustements, au besoin 

Collaborer à la création d'examens fonctionnels et contribuer aux réunions avec les clients ou les diriger

Concevoir et réaliser un plan de perfectionnement personnel en collaboration avec la direction
Compétences exigées:
Un diplôme d'études secondaires ou de formation générale

Bilinguisme (français et anglais)

Un minimum de (2) deux d'expérience dans le secteur de l'expédition
Compétences préférables :
Reconnaissance de l'importance d'un milieu de travail diversifié et inclusif

Baccalauréat

Passion pour la vente et l'établissement de relations avec les clients

Personne déterminée, enthousiaste, persévérante, confiante, très motivée et axée sur les résultats

Excellentes compétences en présentation

Solides compétences en communication écrite et verbale

Capacité de travailler au sein d'une équipe compétitive, tout en produisant des résultats de manière indépendante

Minutie et excellent esprit d'analyse

Connaissance de la terminologie actuelle de la chaîne d'approvisionnement et des pratiques exemplaires pour appuyer la chaîne d'approvisionnement des clients

Utilisation des ressources internes appropriées lorsque les besoins des clients dépassent la portée actuelle de l'employé

Capacité de persuader, de motiver et d'influencer les autres
**********************************************************************
Scope:
It's an exciting time to join C.H. Robinson's Global Forwarding office in Montreal. We're looking for a driven, forward-thinking individual to support our strong growth trajectory as an account executive. You'll manage a select group of medium to large sized segment accounts, building strong relationships with account leadership and establishing your credibility as a trusted advisor. You will be empowered to manage and grow existing accounts by bringing forth new services or modes and/or expanding on existing services offered, with a focus on increasing efficiency, adding value and maximizing profitability through the account's supply chain.
Responsibilities:
Develop account relationships with contacts at multiple levels within the organization

Identify opportunities to further penetrate accounts by selling CHR's diverse services

Provide solution design through face-to-face interaction with accounts

Bring pricing options & recommendations to account leadership

Identify issues, seeking input from others to determine best course of action & implement solutions

Manage customer expectations through the creation and utilization of SOPs, KPIs and other account specific metrics.

Contribute to the development and management of the annual account plan and budget.

Provide updates to internal team in addition to reviewing on a quarterly basis and making adjustments as necessary 

Collaborate on creating business reviews and contribute to or lead customer meetings

Design and pursue a personal development plan in collaboration with management
Required Qualifications:
High school or GED is required

Proficiency in French and English (written/spoken) is required

Minimum of 2 years of experience in the freight forwarding industry
Preferred Qualifications:
Values a diverse and inclusive work environment

Bachelor's Degree preferred

Passion for sales and building customer relationships

Driven, enthusiastic, persistent, confident, highly motivated and results focused

Strong presentation skills

Excellent verbal & written communication skills

Ability to work in a competitive team environment, while also delivering independent results

Attention to detail and strong analytical ability

Educates self on current supply chain terminology and best practices to support customer's supply chain

Leverages the correct internal resources when customer needs exist beyond current employee scope

Ability to persuade, motivate and influence others
Benefits
We offer excellent benefits including medical and dental insurance, prescription drug coverage, paid time off, disability insurance, life insurance, a retirement plan, Employee Stock Purchase Plan, and the opportunity to prosper in a Fortune 500 company.
Why Do You Belong at C.H. Robinson?
Standing out among the world's largest logistics platforms, C.H. Robinson solves logistics problems for companies across the globe and across industries, from the simple to the most complex. For 100+ years, our global suite of services has innovated trade to seamlessly deliver the products and goods that drive the world's economy. With 19 million shipments annually for 105,000 customers, our people and technology literally move the world.
As a FORTUNE 200 company, FORTUNE has also named C.H. Robinson one of the World's Most Admired Companies 2021. Headquartered in Eden Prairie, Minnesota, we are proud to be recognized as one of LinkedIn's Top Companies in Minneapolis-St. Paul 2021. And we're not stopping there… Join us as we collaborate, innovate, and work as one global team to make life better and more sustainable for our customers, communities, and world.
Apply Now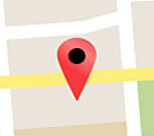 Join our Talent Network
Receive alerts with new job opportunities that match your interests.