Associate Operations Coordinator - Bilingual (Entry Level)
Job ID R18333 Address 400 - 645 Wellington, Montreal, Quebec, Canada, H3C 0L1
You don't miss a beat. From juggling customers' day-to-day needs to your laser-sharp focus on data integrity, you know how to execute the constantly-evolving transportation needs of our customers – and we want you on our team!
No two days are the same for an Associate Operations Coordinator, where you'll use your jack-of-all-trades versatility to leverage our proven processes and industry-leading technology platform to skyrocket your clients' business. Your personable service and love for collaboration empower you to reach for success and reach your life goals. Grow your best self here, with us.  
Our main priority continues to be the health and safety of our employees. Due to the COVID-19 pandemic, this position will be remote until further notice. We will continue monitoring the circumstances and when we feel comfortable, this position will return to the office in Montreal where you will have an opportunity to collaborate face-to-face with a talented and diverse group of peers. 
So What Can We Do For You?
When you achieve, we succeed. Our commitment to equipping you for success begins on day one with our dynamic and comprehensive onboarding program. This interactive training immerses you in everything C.H. Robinson: how our 100+ year legacy means we'll always be here for you and our customers, all the ways to utilize our leading-edge supply chain technologies, and why your unique background makes our organization stronger. Your training is an engaging mix of activities, self-guided learning, and personalized coaching and mentoring. You'll come out of the experience motivated to connect the world as a confident, valuable member of our team.
On Your Next Adventure, You'll:
Manage shipment lifecycles by creating and activating shipments, building and assigning loads, scheduling, tracking and tracing orders, and documenting events and invoices

Master and leverage C.H. Robinson's global technology platform, Navisphere, to validate and ensure the accuracy of load data

Foster meaningful connections with customers via phone and computer interaction 7-8 hours per day

Provide open, timely communication to ensure that customers know they're your priority every step of the way

Monitor task boards and assigned email accounts to respond to customer and carrier requests
You're a Great Fit If You Have:
High school degree or GED equivalent

Previous customer service experience

Ability to work evenings and/or weekends (select roles only)

Bilingual English / French
Even Better If You:
Thrive in a diverse and inclusive work environment

Have basic proficiency in Microsoft Office Suite of programs

Present professional communication, prioritization, and time management skills

Hold prior work experience that required attention to detail and accuracy

Earned a bachelor's degree or continued education

Can multitask while focusing on quality, efficiency, and customer service

Enjoy working in a fast-paced environment that values teamwork and camaraderie

Are tech-savvy or learn new software quickly
Your Health, Wealth and Self
Your total wellbeing is the foundation of our business. We invest in your professional growth and development, and our benefits support your financial, family and personal goals. Here, you have the flexibility to create a career that works with your life.
We provide the top-tier benefits that matter to you most, including: paid holidays and paid time off (PTO), paid time off to volunteer in your community, paid parental leave, medical, dental, vision, life and disability insurance, prescription drug coverage, 401K with 6% company matching, employee stock purchase plan, as well as a broad range of career development, networking, and team-building opportunities. Dig in to our full list of benefits on OUR CULTURE page.
We value an environment where you can grow by challenging yourself, and are supported with the potential for internal promotion – to Operations Coordinator then Lead Operations Coordinator – so you can discover new interests, develop your strengths, and reach your life goals. So what are you waiting for? Click that apply button. 
**********************************************************************************
En tant que Coordinateur, associé des opérations, vous jouez un rôle essentiel dans l'exécution des activités pour nos clients.  Vous établirez des relations avec les clients et travaillerez en partenariat avec les équipes internes pour veiller à ce que les besoins quotidiens des clients soient satisfaits. En mettant l'accent sur l'intégrité, la qualité et l'efficacité des données, vous tirerez parti de nos processus éprouvés et de notre plateforme technologique innovante pour effectuer des activités opérationnelles afin de répondre aux besoins de transport de nos clients.
Notre engagement envers vous commence dès le premier jour avec notre programme d'accueil dynamique et complet. Cette formation interactive vous permettra de vous familiariser avec notre entreprise et notre secteur d'activité, de vous aider à exceller ici et de vous assurer que vous maîtrisez nos systèmes et nos processus. La formation sera un mélange d'activités, d'apprentissage autoguidé, ainsi que de coaching et de mentorat au bureau. Vous sortirez de cette expérience prête à faire partie de notre succès et à devenir un membre performant de notre équipe.
Responsabilités:
En mettant l'accent sur la qualité et l'efficacité, fournir des informations sur les expéditions, créer des commandes, activer des expéditions, construire et affecter des chargements, planifier des rendez-vous, suivre et tracer des expéditions, et saisir des événements et des factures.
Utiliser la plateforme technologique mondiale de C.H. Robinson, Navisphere, pour valider et assurer l'exactitude des données de chargement.
Surveiller les tableaux de tâches et les comptes de courriel assignés pour répondre aux demandes des clients et des transporteurs.
Répondre aux clients avec un sentiment d'urgence afin d'offrir une excellente expérience client.
Qualifications requises:
Diplôme d'études secondaires ou équivalent GED
Expérience antérieure en service à la clientèle
Capacité à travailler le soir et/ou les week-ends (certains rôles seulement).
Qualifications souhaitées:
Favoriser un environnement de travail diversifié et inclusif
Maîtrise de base des programmes de la suite Microsoft Office.
Compétences manifestes en communication, en établissement de priorités et en gestion du temps.
Expérience professionnelle antérieure exigeant une attention particulière aux détails et à la précision.
Baccalauréat ou formation continue
Benefits
Your Health, Wealth and Self
Your total wellbeing is the foundation of our business, and our benefits support your financial, family and personal goals. We provide the top-tier benefits that matter to you most, including:
Medical

Dental

Basic and Supplemental Life Insurance

Vacation and PTO time

Paid holidays

Short-Term and Long-Term Disability

Retirement Plan with 4% company matching

Employee Stock Purchase Plan

Charitable Giving Match Program

Plus a broad range of career development, networking, and team-building opportunities
Dig in to our full list of benefits on OUR CULTUREpage.

Why Do You Belong at C.H. Robinson?
Standing out among the world's largest logistics platforms, C.H. Robinson solves logistics problems for companies across the globe and across industries, from the simple to the most complex. For 100+ years, our global suite of services has innovated trade to seamlessly deliver the products and goods that drive the world's economy. With 19 million shipments annually for 105,000 customers, our people and technology literally move the world.
As a FORTUNE 200 company, FORTUNE has also named C.H. Robinson one of the World's Most Admired Companies 2021. Headquartered in Eden Prairie, Minnesota, we are proud to be recognized as one of LinkedIn's Top Companies in Minneapolis-St. Paul 2021. And we're not stopping there… Join us as we collaborate, innovate, and work as one global team to make life better and more sustainable for our customers, communities, and world.
Apply Now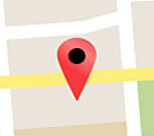 Join our Talent Network
Receive alerts with new job opportunities that match your interests.