Associate Entry Writer - Intern
Job ID R10235 Address 400 - 645 Wellington, Montreal, Quebec, Canada, H3C 0L1
Our internship program provides you with the opportunity to make an impact at a Fortune 500 global company. You'll help some of the world's most diverse and prominent companies move their products around the world. The supply chain industry is evolving faster than ever before, and you'll be in the middle of the action, gaining hands-on business experience. This paid internship will begin with an interactive onboarding program where you'll learn more about C.H. Robinson, our technology, processes, and culture. Interns are integrated into our teams, giving you the opportunity to learn global freight services and help shippers and carriers optimize supply chains.
Responsibilities:
Work along-side industry professionals to learn internal business processes and supply chain best practices
Build strong relationships internally across teams and externally with customers, carriers, and suppliers
Learn and effectively use best-in-class technology systems, including our proprietary global supply chain platform, Navisphere®
Learn and apply skills across multiple areas of the transportation and logistics industry, including but not limited to: sales and negotiation, operations management, and transportation information systems
Required Qualifications:
Excellent communication skills, verbal and written
Ability to thrive in a deadline-driven, team environment, while also delivering independent results
Relationship building skills
Driven, enthusiastic, and highly motivated
High attention to detail and ability to multitask
Preferred Qualifications:
Values a diverse and inclusive work environment
Undergraduate education at a Junior or Senior level (pursuing a business, sales, marketing, supply chain, communications, or related major is a plus)

*************************

entreprise internationale figurant au classement Fortune 500. Vous aiderez certaines des entreprises les plus diversifiées et réputées du monde à transporter leurs produits partout sur la planète. Le secteur des chaînes d'approvisionnement évolue plus rapidement que jamais, et vous serez au milieu de l'action, acquérant une expérience commerciale pratique. Ce stage rémunéré commencera par un programme d'intégration interactif dans le cadre duquel vous en apprendrez davantage à propos de C.H. Robinson, de sa technologie, de ses procédures et de sa culture. Les stagiaires sont intégrés à nos équipes, vous donnant la possibilité d'en apprendre davantage sur les services de fret internationaux ainsi que d'aider des expéditeurs et des transporteurs à optimiser des chaînes d'approvisionnement.

Responsabilités :
Travailler aux côtés de professionnels du secteur pour en apprendre davantage sur des procédures commerciales internes et des pratiques exemplaires en matière de chaîne d'approvisionnement
Établir de solides relations à l'interne avec des membres de l'équipe et à l'externe, avec des clients, des transporteurs et des fournisseurs
Apprendre à utiliser efficacement les meilleurs systèmes technologiques de leur catégorie, y compris notre plateforme de chaîne d'approvisionnement mondiale exclusive, NavisphereMD
Apprendre des compétences dans de multiples domaines du secteur du transport et de la logistique, y compris, mais sans s'y limiter : les ventes et les négociations, la gestion des opérations et les systèmes de renseignements sur le transport

Compétences obligatoires :
Excellentes compétences en communications verbales et écrites
Capacité de s'épanouir au sein d'une équipe axée sur les échéances, tout en produisant des résultats de manière indépendante
Compétences à établir des relations
Détermination, enthousiasme et grande motivation
Grande minutie et capacité d'effectuer plusieurs choses à la fois

Compétences préférables :
Reconnaissance de l'importance d'un milieu de travail diversifié et inclusif
Étudiant de premier cycle à un niveau junior ou senior (travaillant à obtenir une majeure en commerce, en vente, en marketing, en chaîne d'approvisionnement, en communications ou dans un domaine connexe, un atout)
Benefits
We offer excellent benefits including medical and dental insurance, prescription drug coverage, paid time off, disability insurance, life insurance, a retirement plan, Employee Stock Purchase Plan, and the opportunity to prosper in a Fortune 500 company.
About C.H. Robinson
From the produce you buy, to the water you drink, C.H. Robinson delivers products to people all around the globe. We are one of the world's largest 3rd party logistic providers. Join our diverse team to innovate, solve problems, have fun and thrive.
Apply Now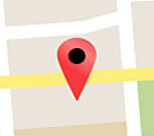 Join our Talent Network
Receive alerts with new job opportunities that match your interests.