Rédacteur(trice) en Douane /Associate Custom Entry Writer
Job ID R13975 Address 400 - 645 Wellington, Montreal, Quebec, Canada, H3C 0L1
Rédacteur(trice) en Douane au sein de notre service de courtage en douane est responsable de la soumission précise en temps opportun pour les déclarations en douane pour le dédouanement auprès de l'Agence des services frontaliers du Canada (ASFC) et d'organismes gouvernementaux partenaires. La personne dans ce rôle agit à titre de porte-parole envers le client, s'engageant à offrir un excellent service à la clientèle grâce à son expertise en la matière ainsi qu'à un fort sentiment d'urgence et à un sens aigu des responsabilités. Il/Elle devra approfondir ses connaissances et sa compréhension des exigences réglementaires, perfectionner ses aptitudes pour le service à la clientèle, utiliser des outils de production de rapports et comprendre de façon générale les processus de la chaîne d'approvisionnement. Il/Elle assurera la conformité et l'excellence opérationnelle à titre de représentant(e) de C.H. Robinson et de nos clients, grâce à des compétences et à une expertise menant à son perfectionnement au sein de l'organisation.
Responsabilités:
Maintenir l'excellence opérationnelle:
Démontrer sa maîtrise en ce qui concerne les procédures d'exploitation normalisées (PEN) relatives aux produits de courtage en douane et les pratiques exemplaires
Analyser et valider les données et les documents relatifs aux importations pour veiller à ce qu'ils respectent toutes les lois et les réglementations applicables avant de soumettre la déclaration en douane à l'ASFC et aux organismes gouvernementaux partenaires
Recevoir et examiner les documents pour la saisie et la transmission des données pour la libération des expéditions de l'ASFC
Comprendre les procédures, la terminologie et les documents relatifs aux expéditions internationales, du moment où le bon de commande est émis à celui où les marchandises sont livrées. 
Veiller au respect des exigences réglementaires et à la présence des documents appropriés pour tous les envois
Cerner et résoudre les problèmes qui pourraient retarder la libération des marchandises
Démontrer de solides compétences en prise de décisions et une capacité à prioriser des tâches entre ses responsabilités quotidiennes
Faciliter les relations:
Faire preuve de proactivité, de professionnalisme, de clarté et de fiabilité envers nos pairs et nos clients dans ses communications écrites et verbales
Agir à titre de représentant(e) des douanes de C.H. Robinson pour le compte de la clientèle, en veillant à répondre rapidement aux demandes d'information et en faisant un suivi par rapport aux problèmes jusqu'à ce qu'ils soient résolus de manière satisfaisante pour le client
Commencer à acquérir la compétence d'agir à titre de conseiller de confiance en matière de douanes, en passant des éléments fondamentaux de la saisie quotidienne de données à la véritable gestion de compte de courtage en douane des clients de CHR
Promouvoir des relations de travail positives pour tous les membres de l'équipe 
Prendre connaissance des PEN propres à chaque client et respecter ces engagements
Observer un haut niveau d'excellence opérationnelle par rapport à la ponctualité, à l'exactitude et au service à la clientèle
Collaborer avec les membres du personnel de soutien et des services des divers modes de transport pour assurer l'intégrité des données d'importation et le respect des PEN du client
Connaître le réseau de services, les équipes de soutien et la direction de CHR.
Autres activités:
S'approprier les procédures d'exploitation normalisées du client et les bases de données relatives aux tarifs douaniers fondés sur le Système harmonisé pour le compte de la clientèle afin d'assurer la pleine conformité de l'ASFC et des exigences des clients
Mener à bien toute autre tâche ou responsabilité assignées conformément aux exigences au pays et/ou à l'équipe
Qualifications requises:
Diplôme d'études secondaires ou formation générale
Connaissance approfondie des programmes de la suite Office de Microsoft
Qualifications préférées:
Minimum d'un an d'expérience en rédaction d'entrées douanières
Être titulaire d'un baccalauréat ou d'un grade d'associé d'une université ou d'un collège reconnu dans un domaine connexe
Connaissance de la chaîne d'approvisionnement, de la logistique et du commerce international
Connaissance d'un système harmonisé
Excellentes compétences pour communiquer, établir des priorités et effectuer de multiples tâches à la fois
Excellentes compétences en service à la clientèle et en suivi à utiliser auprès de la clientèle et du réseau
Expérience éprouvée en relations avec les clients et en approche axée sur le client
Pensée critique, souplesse et compétences en résolution de problèmes pour s'adapter aux tâches et aux besoins des clients en constante évolution
Être réputé pour son approche logique, méthodique et efficace en matière de résolution de problèmes
Compétences approfondies en communication écrite et verbale
*********************************************************************************
The Customs Entry Writers within our Customs Brokerage department is responsible for the accurate and timely submission of customs entries for clearance through Canada Border Services Agency (CBSA) and Partner Government Agencies (PGA). The person in this role serves as a knowledgeable customer advocate, committed to providing excellent levels of customer service through subject matter expertise and strong sense of accountability and urgency. This role will further develop knowledge and understanding of regulatory requirements, refine customer service skills, utilize reporting tools, and possess an overall understanding of the supply chain process. The person in this role will ensure compliance and operational excellence representing both C.H. Robinson and our customers, with skills and expertise leading to further development within the organization.
Responsibilities:
Maintain Operational Excellence:
Demonstrate mastery with respect to the customs brokerage products' standard operating procedures (SOP) and best practices
Analyze and validate import documentation and data to ensure they are in accordance with all applicable laws and regulations prior to entry submission to CBSA and Partner Government Agencies (PGA)
Receive and review documentation to input and transmit data for CBSA release of shipments
Understand the processes, documentation, and terminology involved in international shipping from time of purchase order issuance through the delivery of the cargo 
Ensure regulatory requirements are met, and proper documentation exists for all shipments
Identify and resolve issues that could potentially result in delayed cargo release.
Demonstrate strong decision-making skills and ability to prioritize tasks between daily responsibilities
Facilitate Relationships:
Demonstrate proactive, professional, clarity, and reliability to our peers and our customers through verbal and written language
Serve as a CH Robinson customs representative for the customer account base, ensuring prompt response to customer inquiries and follow through on issues until resolution to customer satisfaction
Begin to develop the skill to serve as a customs trusted advisor, transitioning from the day-to-day data entry fundamentals to true customs brokerage account management of CHR clients
Promote a positive working relationship for all team members 
Gain awareness into customer specific standard operating procedures (SOP) and honor those commitments
Adhere to a high level of operational excellence with respect to on time performance, accuracy, and customer service
Collaborate with support staff and modal departments to ensure import data integrity and compliance with customer SOP
Understand and learn to leverage CHR's network of departments, support teams and leadership. 
Other Activities:
Ownership of Customer Standard Operating Procedures and Harmonized Tariff Schedule (HTS) databases for customer account base to ensure full compliance of CBSA and customer requirements
Other duties or responsibilities as assigned according to the team and/or country specific requirements
Required Qualifications:
High School Diploma or GED
Proficient in Microsoft Office Suite of programs
Preferred Qualifications:
Minimum of 1 year of customs entry-writer experience
Associate's or bachelor's degree from an accredited college or university in related field
Knowledge of Supply Chain, Logistics, or International Business
Knowledge of Harmonized Tariff
Excellent communication, prioritization, and multi-tasking skills
Excellent customer service skills and follow up to be utilized with customers and the network
Proven track record of dealing with customers and being client focused
Critical-thinking, flexibility, and problem-solving skills to adapt to ever-changing tasks and customer needs
Reputation for logical, methodical and expedient approach to problem resolution
Refined written and oral communication skills
High level of attention to detail
Ability to work in a fast-paced and deadline-driven office environment
Fluent in French
Values a diverse and inclusive work environment
Benefits
We offer excellent benefits including medical and dental insurance, prescription drug coverage, paid time off, disability insurance, life insurance, a retirement plan, Employee Stock Purchase Plan, and the opportunity to prosper in a Fortune 500 company.
Why Do You Belong at C.H. Robinson?
Standing out among the world's largest logistics platforms, C.H. Robinson solves logistics problems for companies across the globe and across industries, from the simple to the most complex. For 100+ years, our global suite of services has innovated trade to seamlessly deliver the products and goods that drive the world's economy. With 19 million shipments annually for 105,000 customers, our people and technology literally move the world.
As a FORTUNE 200 company, FORTUNE has also named C.H. Robinson one of the World's Most Admired Companies 2021. Headquartered in Eden Prairie, Minnesota, we are proud to be recognized as one of LinkedIn's Top Companies in Minneapolis-St. Paul 2021. And we're not stopping there… Join us as we collaborate, innovate, and work as one global team to make life better and more sustainable for our customers, communities, and world.
Apply Now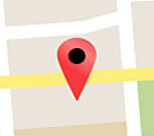 Join our Talent Network
Receive alerts with new job opportunities that match your interests.