Représentant (e) des ventes – transporteurs / Carrier Sales Representative
Job ID R19770-2 Address 400 - 645 Wellington, Montreal, Quebec, Canada, H3C 0L1
Overview
Do you enjoy creating new relationships? Are you a self-starter who likes solving problems? Do you thrive in a fast-paced environment? As a Carrier Sales Representative you will work with trucking company owners, dispatchers and drivers (known as carriers) to find the right truck for the right shipment at the right time for the right price. Combine inside sales, account management, supply chain planning and operational activities.
Success Profile
What does it take to be a successful Carrier Representative for C.H. Robinson? Take a look at these traits and see if you have the right mix.
Results Driven
Collaborative
Tech-Forward
Relationship Driven
Adaptable
Entrepreneurial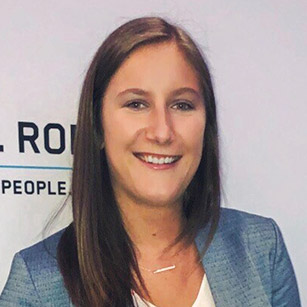 My favorite part about working at C.H. Robinson is that I get to work with teams all across the country. I have made great connections in other offices with colleagues whom I haven't ever met!

Hannah,
Carrier Representative, Portland, OR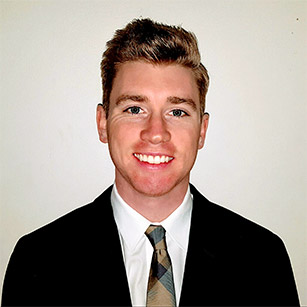 I love that we are one of the most reputable and successful companies in the logistics industry, the office atmosphere is fast-paced and fun and that if you work hard, you'll be rewarded.

Michael,
Carrier Representative, Atlanta, GA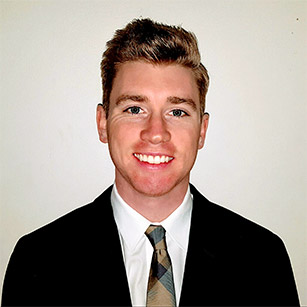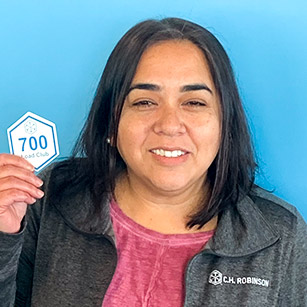 I like everything about C.H. Robinson! From building relationships with carriers and helping them with their business to working with team members who feel like family, I feel truly lucky every day.

Mariana,
Associate Carrier Representative, Dallas, TX
Responsibilities
Additional Job Description
En tant que représentant des ventes – transporteurs, votre travail consistera principalement à trouver le bon transporteur au bon tarif et au bon moment pour que les marchandises du client soient livrées dans les délais prévus. Pour réussir, vous devrez établir et entretenir de solides relations avec les compagnies de transport et les aider à optimiser leur flotte. Votre paie augmentera au fur et à mesure que vos relations évolueront. Ce poste comprend notamment les ventes internes, la gestion de comptes et les activités opérationnelles afin de répondre aux besoins de nos clients en matière d'expédition.
Nous vous engagerons dans votre carrière dès le premier jour en vous offrant notre programme ACCELERATOR. Dynamique et complète, cette formation interactive destinée aux nouveaux employés vous permettra d'en savoir davantage sur notre entreprise et notre industrie, d'exceller avec nous et de mieux connaître nos systèmes et nos processus. La formation comprend diverses activités, de l'apprentissage autodirigé ainsi que de l'encadrement et du mentorat en milieu de travail. Cette expérience vous donnera tous les outils dont vous avez besoin pour contribuer à notre succès et afficher un excellent rendement au sein de notre équipe.
Responsabilités
Établir de nouvelles relations avec les transporteurs et renforcer les relations existantes (création d'occasions d'affaires, prospection téléphonique et recommandations de transporteurs).
Entretenir de solides relations avec les principales personnes-ressources des entreprises de camionnage (p. ex.

propriétaires-exploitants,

répartiteurs et chauffeurs).
Utiliser notre plateforme technologique mondiale Navisphere, ainsi que des données et d'autres ressources pour prendre des décisions éclairées, négocier les prix, encourager l'automatisation et améliorer l'efficacité.
Cerner les problèmes et travailler de façon interfonctionnelle pour déterminer et mettre en œuvre la meilleure solution.
Maintenir un contact constant avec les transporteurs (moyenne de 75

à 100 points

de contact par jour) pour assurer une capacité supplémentaire de camions et gérer les ententes commerciales existantes.
Offrir un service exceptionnel à nos transporteurs et à nos clients.
Veiller à ce que les renseignements d'expédition soient communiqués avec exactitude et qu'ils fassent l'objet d'un suivi dans le système.
Qualifications requises
Diplôme d'études secondaires ou formation générale
Bilingue (français et anglais)
Qualifications privilégiées
Valorise un milieu de travail diversifié et inclusif
Capacité de persuader, de motiver et d'influencer les autres et bonnes aptitudes en négociation
Capacité de travailler efficacement en respectant des délais serrés, de produire des résultats, de mener plusieurs tâches de front et de composer avec un sentiment d'urgence
Capacité de travailler de façon autonome et en collaboration avec tous les services de l'entreprise
Excellentes aptitudes en communication orale et écrite en français et en anglais
Attitude positive et capacité de s'adapter dans un environnement en constante évolution où les priorités sont portées à changer
Souci du détail, solides compétences en établissement des priorités et capacité d'effectuer plusieurs tâches en même temps
Do you enjoy creating new relationships? Are you a self-starter who likes solving problems? Do you thrive in a fast-paced, entrepreneurial environment?
As a Carrier Sales Representative you will connect the world through technology and innovation. You will work with trucking company owners, dispatchers and drivers (known as carriers) to coordinate customer shipments: it's all about finding the right truck for the right shipment at the right time for the right price.
This role combines inside sales, account management, supply chain planning and operational activities to meet the shipping needs of our customers. Relationships with your carriers will help grow their business and your career.
We create an engaging environment where you are supported to achieve your goals. Jumpstart your knowledge of our company and industry and ensure your proficiency with our systems and processes with ACCELERATOR, our comprehensive, interactive onboarding program. Then, continue to learn from your mentor who is there to offer guidance every step of the way. Your managers believe that when you achieve, we all succeed. With hard work and results, the sky's the limit.
On Your Next Adventure, You'll:
Develop new and grow existing carrier relationships (lead generation, calling prospective trucking companies and referrals)

Build strong relationships with trucking company key contacts (i.e., owner operators, dispatchers and drivers)

Leverage our global technology platform, Navisphere, along with data and other resources to make informed decisions, negotiate price, drive automation and improve efficiency

Identify issues and work cross-functionally to determine and implement the best solution

Maintain constant contact with carriers (average 75-100 touch points/day) to secure additional truck capacity and manage existing business agreements

Provide exceptional service to our carriers and customers

Ensure shipment details are accurately communicated and tracked in the system
You're a Great Fit if You Have:
High school diploma or GED
Even Better if You:
Value a diverse and inclusive work environment

Can persuade, motivate, influence and negotiate with others

Thrive under deadlines, drive results, multi-task and work with a sense of urgency

Are capable of working independently as well as collaboratively as a team

Have excellent verbal and written communication skills

Remain positive and flexible in an ever-changing environment with shifting priorities

Enjoy running your own slice of business knowing you control how fast you can achieve your goals

Are detail oriented with strong prioritization and multi-tasking skills
Let's Talk Money
…And how you can earn more of it. We provide our Carrier Representatives with a competitive base salary (adjusted based on experience). Over time, you will also have opportunities to achieve a monthly bonus and reach unlimited commission based on your stellar performance. We value an environment where you can grow by challenging yourself, and are supported with the potential for internal promotion – both horizontally and vertically – so you can discover new interests, develop your strengths, and meet your life goals. So what are you waiting for? Click that apply button.
We Care About You
We recognize life's not all about work. That's why our hybrid work model gives you the flexibility to create a career that works with your personal and professional goals.
The ever-changing nature of this global pandemic means our work model is constantly evolving. No surprise, right? The one certainty here at C.H. Robinson is that your health and safety are our top priority. With offices around the globe, we continuously monitor guidelines and protocols to protect your wellbeing, and the wellbeing of your family and community.
Long-term, this position offers you the flexibility to work remotely 1-2 days per week, and your recruiting team will fill you in on details for your exact position and location in the meantime, depending on the current situation.
Benefits
Your Health, Wealth and Self
Your total wellbeing is the foundation of our business, and our benefits support your financial, family and personal goals. We provide the top-tier benefits that matter to you most, including:
Medical

Dental

Basic and Supplemental Life Insurance

Vacation and PTO time

Paid holidays

Short-Term and Long-Term Disability

Retirement Plan with 4% company matching

Employee Stock Purchase Plan

Charitable Giving Match Program

Plus a broad range of career development, networking, and team-building opportunities
Dig in to our full list of benefits on OUR CULTUREpage.

Why Do You Belong at C.H. Robinson?
Standing out among the world's largest logistics platforms, C.H. Robinson solves logistics problems for companies across the globe and across industries, from the simple to the most complex. For 100+ years, our global suite of services has innovated trade to seamlessly deliver the products and goods that drive the world's economy. With 19 million shipments annually for 105,000 customers, our people and technology literally move the world.
As a FORTUNE 200 company, FORTUNE has also named C.H. Robinson one of the World's Most Admired Companies 2022. Headquartered in Eden Prairie, Minnesota, we are proud to be recognized as one of LinkedIn's Top Companies in Minneapolis-St. Paul 2021. And we're not stopping there… Join us as we collaborate, innovate, and work as one global team to make life better and more sustainable for our customers, communities, and world.
Join Our Talent Community
Receive alerts with new job opportunities that match your interests.