Responsable des ventes / Sales Executive
Job ID R14928 Address 400 - 645 Wellington, Montreal, Quebec, Canada, H3C 0L1
Posez-vous la question suivante : Êtes-vous en mission de vente solo tous les jours, avec des impasses, peu de soutien et une technologie médiocre? Abandonnez cette mission impossible et revenez à ce qui vous passionne : la vente stratégique, basée sur des solutions. Vous serez chargé de conseiller les nouveaux clients sur la manière dont notre technologie avancée peut produire des résultats et développer l'activité.
Nous devons mentionner que C.H. Robinson est l'une des plus grandes plateformes logistiques au monde. Nous sommes une entreprise stable et prospère, classée au Fortune 250, qui s'appuie sur ses valeurs de longue date, sa culture inclusive et ses équipes technophiles de la technologie dans le monde entier. Dans ce rôle, vous vous épanouirez dans notre culture de vente en équipe en gérant votre territoire à distance ou en personne. Vous disposerez de ressources, de formations et d'opportunités pour développer votre carrière et établir des relations avec les leaders.
Si tout cela vous convient, parlons-en davantage :
FAITS SAILLANTS :
Base concurrentielle et commission non plafonnée
Horaire et environnement de travail flexibles
Prise en charge de l'ensemble du cycle de vente, de la rencontre avec le client à l'accord et au partenariat consultatif, vous avez le contrôle à établir les relations. De plus, vous bénéficierez du soutien des gestionnaires des comptes.
Excellents avantages sociaux, notamment des congés et des jours fériés payés, des congés pour le bénévolat, des congés parentaux payés, un plan réer avec une cotisation de 6 % versée par l'entreprise, une cotisation pour les dons de charité, des possibilités de croissance.
Un environnement inclusif et positif où nous valorisons la diversité et célébrons les différences.
RESPONSABILITÉS :
Stimuler les ventes dans votre territoire aligné en comprenant, reconnaissant et consultant les clients sur la façon dont nos solutions technologiques innovantes peuvent aider à transformer leur entreprise.
Engager de nouveaux prospects par le biais de diverses techniques, y compris des perspective chaleureuse, notre plateforme de gestion de la relation client (CRM).
Établir des partenariats avec notre réseau d'experts en chaîne d'approvisionnement et puiser dans notre expérience, de nos données et de notre envergure pour créer des solutions sur mesure en fonction des besoins des clients.
Exploiter notre plateforme technologique mondiale, Navisphère, et se tenir au courant de l'évolution de notre gamme de services mondiaux.
Établir de solides relations avec les clients potentiels et conclure de nouvelles affaires en respectant notre promesse de service exceptionnel.
Partagez votre passion, votre esprit d'entreprise et votre dynamisme, afin d'améliorer vos performances et d'inspirer votre équipe.
QUALIFICATIONS REQUISES :
1 an minimum d'expérience dans la vente
Aptitude à voyager (selon les conditions) *
Diplôme d'études secondaires ou équivalent GED
Doit parler couramment le français (écrit, compréhension et oral)
QUALIFICATIONS PRÉFÉRÉES :
Expérience dans un rôle de développement des ventes ou un rôle élevé de vente axé sur le niveau exécutif.
Compréhension de la gestion de la chaîne d'approvisionnement
Connaissance des technologies et l'expérience d'une approche consultative avec les clients.
Excellentes aptitudes à la communication, à l'établissement de priorités et à l'exécution de tâches multiples.
Excellent service à la clientèle, faire le suivi des clients et du réseau.
Esprit de croissance, axé sur les clients
Esprit critique, flexibilité et capacité à résoudre les problèmes pour s'adapter à des tâches et les besoins des clients en constante évolution.
Valoriser un environnement de travail diversifié et inclusif.
Bien entendu, pour que tout cela fonctionne, il faut que vous soyez un bon candidat. En plus de notre programme de formation, de nos avantages sociaux et de notre régime de rémunération, C.H. Robinson offre un environnement inclusif et favorable où la diversité est valorisée et où nos différences font de nous une équipe plus forte et plus performante.
Si vous pensez que ce poste est fait pour vous, parlons-en ! Nous sommes impatients d'avoir de vos nouvelles.
*****************************************************************************
Ask yourself this. Are you on a solo sales mission every day that's full of dead ends, little support, and tired technology? Walk away from that mission impossible and get back to what you're passionate about- strategic, solution-based selling. You will be responsible for consulting new customers on how our industry-leading technology can deliver results and grow business.
We should mention, C.H. Robinson is one of the world's largest logistics platforms. We're a stable, successful Fortune 250 company fueled by our longstanding values, inclusive culture, and tech-savvy teams around the world. In this role, you will thrive in our team-based selling culture as you manage your aligned territory remotely or in person. You will have resources, training, and opportunities to grow your career and build relationships with leaders.
If this all sounds good, let's talk more about the role:
HIGHLIGHTS:
Competitive base plus uncapped commission
Flexible schedule and work environment
Ownership of entire sales cycle, from customer meeting- to agreement- to consultative partnership, you have control and build the relationships. Plus, you'll have support from account management
Excellent benefits including paid time off, paid holidays, volunteer time off, paid parental leave, REER with 6% company match, charitable giving match, growth opportunities
Inclusive, supportive environment where we value diversity and celebrate differences
RESPONSIBILITIES:
Drive sales in your aligned territory by understanding, recognizing, and consulting customers on how our innovative technology solutions can help transform their business
Engage new prospects through various techniques, including warm leads from Atmosphere, our customer relationship management platform (CRM)
Partner with our network of supply chain experts and tap into our experience, data, and scale to create tailored solutions based on customer needs
Leverage our global technology platform, Navisphere, and stay up to date on our evolving global suite of services
Build strong relationships with prospects and close new business ensuring our customer promise of exceptional service
Share your passion, entrepreneurial spirit, and drive, that elevates your performance and inspires your team
REQUIRED QUALIFICATIONS:
1-year minimum sales experience
Ability to travel (as conditions warrant) *
High school degree or GED equivalent
Must be fluent in French (written, comprehension and speaking)
PREFERRED QUALIFICATIONS:
Experience in a sales development role or a high outbound selling role focused at the executive level
Understanding of supply chain management
Tech savvy and experienced in a consultative approach with customers
Strong communication, prioritization, and multi-tasking skills
Excellent customer service and follow up with customers and the network
Growth mindset, with a focus on customers
Critical-thinking, flexibility, and problem-solving skills to adapt to ever-changing tasks and customer needs
Values a diverse and inclusive work environment
Of course, for this to work, it needs to be a good match for you, too. In addition to our training program, benefits, and compensation package, C.H. Robinson offers an inclusive, supportive environment where diversity is valued, and our differences make us a stronger, more successful team.
If this sounds like the job for you, let's talk! We can't wait to hear from you.
Benefits
Your Health, Wealth and Self
Your total wellbeing is the foundation of our business, and our benefits support your financial, family and personal goals. We provide the top-tier benefits that matter to you most, including:
Medical

Dental

Basic and Supplemental Life Insurance

Vacation and PTO time

Paid holidays

Short-Term and Long-Term Disability

Retirement Plan with 4% company matching

Employee Stock Purchase Plan

Charitable Giving Match Program

Plus a broad range of career development, networking, and team-building opportunities
Dig in to our full list of benefits on OUR CULTUREpage.

Why Do You Belong at C.H. Robinson?
Standing out among the world's largest logistics platforms, C.H. Robinson solves logistics problems for companies across the globe and across industries, from the simple to the most complex. For 100+ years, our global suite of services has innovated trade to seamlessly deliver the products and goods that drive the world's economy. With 19 million shipments annually for 105,000 customers, our people and technology literally move the world.
As a FORTUNE 200 company, FORTUNE has also named C.H. Robinson one of the World's Most Admired Companies 2021. Headquartered in Eden Prairie, Minnesota, we are proud to be recognized as one of LinkedIn's Top Companies in Minneapolis-St. Paul 2021. And we're not stopping there… Join us as we collaborate, innovate, and work as one global team to make life better and more sustainable for our customers, communities, and world.
Apply Now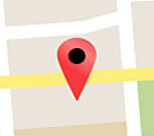 Join our Talent Network
Receive alerts with new job opportunities that match your interests.