Senior Executive - Customer Service
Job ID

R33460

Address

Ground Fl., Unit No 18 & 19, New Delhi, National Capital Territory of Delhi, India, 110070
Job TypeFull time
The Senior Global Forwarding Agent (GFA) is responsible for managing and operating the shipment lifecycle for complex and strategic accounts.  They are a role model of global forwarding operational knowledge, experience, hard work ethic, supporter of business goals and objectives with excellent customer service skills and professionalism.
The Senior GFA is a key customer contact and subject matter expert in ensuring all requests & customer requirements are met and answered accurately and timely. They are accountable for their individually assigned shipments in addition to daily communication, reporting, and email management.   They have the ability to influence the process of shipments from beginning to end and take ownership for their work.
DUTIES AND RESPONSIBILITIES
The duties and responsibilities of this position consist of, but are not limited to, the following:
Maintain Operational Excellence:
Understand the processes, documentation, and terminology involved in international shipping from time of purchase order issuance through the delivery of the cargo
Understand and input applicable financial components of shipments to generate correct billing for customers
Apply industry knowledge and critical thinking to adapt processes/create solutions in response to challenges both internally and externally
Execute/Coordinate shipments and mentor others on how to meet all customer SOP requirements: booking approvals, processing pre-alerts, governmental filings, executing delivery, ensuring proper invoicing, etc.
Create, maintain, and update shipments in Navisphere, ensuring accurate data
Provide complex quotes based on needs of network
Coach and train others on pricing strategies
Provides track and trace service to customers and generates shipment documents
Ensure a high-level of data integrity within the shipments: acknowledgement of shipment details, INCOterms, routing, dates, documents, etc.
Facilitate Relationships:
Builds great relationships with customers, responding timely and following up on issue resolution
Communicate clearly, timely, and effectively with Customers/Agents, CHR offices, and Outside Vendors
Act as a key customer contact and subject matter expert
Lead by example when it comes to customer outreach, retention, and expansion
Act as a resource and expert to the department, branch, and network on customer requirements & process initiatives
Work effectively in a team environment and collaborate cross-functionally, building relationships with account management identifying client by identifying and proposing process improvement and/or consultative leads
Monitor customer shipments trends and its impact to our processes and operations
Other Activities:
Ensure customer SOPs are maintained and adhered to
Make recommendations to improve or implement technology solutions to recognize efficiencies and improve net revenue
Provide support to Sales Executives and Account Managers for customer reporting
Other duties or responsibilities as assigned according to the team and/or country specific requirements
QUALIFICATIONS
Required:
High School diploma or GED
Minimum 3-5 years of Global Forwarding industry experience
Advanced proficiency in Microsoft Office Suite of programs
Site Specific:  Fluent in Spanish and English (written and verbal)
Preferred:
Associate's or bachelor's degree from an accredited college or university
Knowledge or coursework in Supply Chain, Logistics, or International Business
Extensive industry and department knowledge (process & handling, regulations, international shipping, etc.)
Strong prioritization, multi-tasking skills, and high level of flexibility as priorities and needs change daily
Proactive, ambitious, hardworking, and analytical mindset
Excellent written and oral communication skills
Ability to work in a fast-paced and deadline-driven office environment
Proven track record of dealing with customers and being client focused
High level of attention to detail and ability to execute with 95% or higher monthly audit compliance and minimal unbillable charges
Site Specific:  Fluent in the local language
Site Specific:  Knowledge and experience with customs procedures and formalities (customs clearance, bonded transports)
Values a diverse and inclusive work environment
Your Health, Wealth, and Self
Your total wellbeing is the foundation of our business, and our benefits support your financial, family and personal goals. We provide the top-tier benefits that matter to you most, including:
Group Mediclaim Policy (GMC)

Group Personal Accident (GPA) policy

Covid-19 related coverage and reimbursement

Employee State Insurance Corporation (ESIC)

Group Term Life (GTL) Insurance Plan for employees

Employee Stock Purchase Plan (ESPP)

Investment Declaration & Flexi Benefit Plan

Variable Pay based on position

Flexible work arrangements

Paid Privilege, Casual and Sick Leaves

Paid Maternity & Paternity Leaves

Paid Compassionate Leaves

Paid Public Holidays

Paid time off to vote

Reward & Recognition Program

Wedding Allowance

Special Mobility Assistance

Employee Wellness Initiatives

Plus a broad range of career development, networking, and team-building opportunities
Equal Opportunity Statement
C.H. Robinson recognizes the value of equal employment opportunity and is committed to promoting fairness, equity and diversity in the workplace. As an equal opportunity employer, we may invite you to complete the voluntary self-identification. Submission of this information is voluntary and refusal to provide it will not subject you to any adverse treatment, Any information provided will be kept confidential, and separate from your employment application. This information may be used for diversity reporting purposes in accordance with applicable local law.
Why Do You Belong at C.H. Robinson?
Standing out among the world's largest logistics platforms, C.H. Robinson solves logistics problems for companies across the globe and across industries, from the simple to the most complex. For 100+ years, our global suite of services has innovated trade to seamlessly deliver the products and goods that drive the world's economy. With 20 million shipments annually for 100,000 customers, and millions of dollars contributed to support causes that matter to us, our people and technology literally move the world.
As a FORTUNE 200 company, FORTUNE has also named C.H. Robinson one of the World's Most Admired Companies 2022. Headquartered in Eden Prairie, Minnesota, we are proud to be recognized as one of LinkedIn's Top Companies in Minneapolis-St. Paul 2021. And we're not stopping there… Join us as we collaborate, innovate, and work as one global team to make life better and more sustainable for our customers, communities, and world.
Apply Now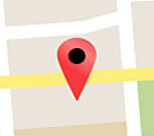 Find out what it's like to live and work in New Delhi, National Capital Territory of Delhi, India.
Open Map
Join our Talent Network
Receive alerts with new job opportunities that match your interests.