Job ID R16329 Address 264 Bay Street, Port Melbourne, Victoria, Australia, 3207
POSITION SUMMARY
The Senior Trade Policy Advisor is responsible for supporting and identifying strategic initiatives that are aligned to the organization's overall strategy to retain and grow our customer base, optimize and streamline our operations in a way that results in more revenue, and collaborate in the strategic organizational structural developments. The responsibilities of the Senior Trade Policy Advisor include but are not limited to the following areas; researching public policy issues and analyzing the impact of policies on organizational projects, programs, or interests, development of new technology/tools/services, development of key internal metrics.
DUTIES AND RESPONSIBILITIES
The duties and responsibilities of this position consists of, but are not limited to, the following:
Conducts research and collects data on legislative, policy, or other issues.
Analyzes findings and produces memos, briefs, reports, or other deliverables outlining the impact of policies on the organization.
Identify and

drive process improvements & efficiencies in our organizational Trade Policy procedures

Drive Growth through direct sales assistance and development of direct reports to participate in direct sales activities through Trade Policy projects and initiatives
Collaborate with multiple internal groups in organizational/project management as deemed necessary for the furtherance of the Trade Policy Group.
Continuously review the Trade Policy structure and alignment to drive business objectives.  Designs and implements re-alignment as necessary
Handles complex issues and problems and refers more complex issues to higher-level staff.
Improve the business by developing creative trade policy service offerings and streamlining current services to increase profitability.
Possesses solid working knowledge of subject matter.
May provide leadership, coaching, and/or mentoring to subordinate group.
QUALIFICATIONS
Required:
Bachelor's Degree from an accredited college or university
Australia Customs Broker's License
Minimum 6 years of professional experience directly managing large scale projects, including complex business transformations
Free Trade Agreement experience
Excellent analytical and problem-solving skills
Advanced proficiency in Microsoft Office Suite of programs
Previous experience presenting to large diverse internal and external audiences

Experience developing strategic planning process & strategic plan, identifying opportunities for improvement and

stabilizing & standardizing processes, including proven ability to influence at the senior level; both internally and externally
Ability to communicate verbally and in written form to all levels of the organization, including senior level executives
Preferred:
Master's Degree from an accredited college or university
Certification in lean, six sigma and/or related methodologies
Knowledge of and experience with various Global Trade Software Solutions highly preferred
Ability to proactively identify challenges and recommend creative solutions
Extensive international trade experience, focusing on both import and export trade compliance matters
Strong strategic planning and ability to execute plan
Extensive knowledge and SME in all related import and export regulations
Strong collaboration and strategic influencing skills, demonstrated ability to bring together multiple diverse stakeholders to achieve objectives
Exceptional oral and written communication, presentation, and interpersonal skills enabling communication with professionals and employees at all levels within the organization
Demonstrated ability to deliver novel and practical solutions to solve complex compliance/international logistics issues.
Detail oriented and highly organized with ability to multi-task several projects at once.
Maintains awareness of international activity, trends, upcoming changes to regulations effecting import and export operations, international trade environment, etc.
Values a diverse and inclusive work environment
Benefits
At C.H. Robinson Oceania, we are a proud Equal Opportunity employer offering flexible work to support a work/life balance along with offering a broad range of career development opportunities. We have an experienced and passionate team who work collaboratively to deliver smarter solutions for our clients. Employees have access to our well regarded, confidential Employee Assistance Program. Our Robinson Cares program allows our employees to give back to the community.
Why Do You Belong at C.H. Robinson?
Standing out among the world's largest logistics platforms, C.H. Robinson solves logistics problems for companies across the globe and across industries, from the simple to the most complex. For 100+ years, our global suite of services has innovated trade to seamlessly deliver the products and goods that drive the world's economy. With 19 million shipments annually for 105,000 customers, our people and technology literally move the world.
As a FORTUNE 200 company, FORTUNE has also named C.H. Robinson one of the World's Most Admired Companies 2021. Headquartered in Eden Prairie, Minnesota, we are proud to be recognized as one of LinkedIn's Top Companies in Minneapolis-St. Paul 2021. And we're not stopping there… Join us as we collaborate, innovate, and work as one global team to make life better and more sustainable for our customers, communities, and world.
Apply Now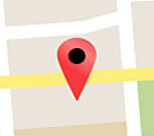 Join our Talent Network
Receive alerts with new job opportunities that match your interests.