Job ID R7125 Address Le Parc Mail, Saint-Priest, , France, 69800
As the Supervisor of the carrier team, you'll be expected to lead growth in the following areas: sourcing capacity, internal sales, carrier relationship development, operational execution, team mentorship and network team building, while contributing to a positive, healthy and efficient environment.

What will you be doing?
Work with a team of

approx. 10 people to establish

individual performance goals
Review goal progress with employees regularly
Provide day-to-day coaching and feedback
Develop carrier relationships in order to effectively support our customers
Utilize carrier analytics and other internal resources to make informed buying decisions
Maintain and grow relationships with carrier accounts including conducting account reviews and identifying opportunities for additional collaboration

Manage priorities and the planning

, resolve problems, including identifying issues, thinking critically to determine the best course of action, and implementing solutions
Daily contact with carriers to determine availability and negotiate transportation rates
Provide consistent and exceptional service levels to contracted carriers and internal customers
Research new carriers in the marketplace, generate leads, and develop new carrier relationships
Understand the technology platform and drive automation
Study and understand market trends and seasonality
Establishing and pro-actively maintaining relationships with management level contacts both inside and out of your organization.
Lead and take part in ad-hoc projects
What are we looking for?
Bachelor or University degree or equivalent experience in a customer service or commercial role
2+ years of experience in the industry: transportation, logistics, supply chain
Strong leadership qualitied and

min 3 years prior supervisory experience and people management

Fluent in English is a must
Additional European languages are an asset
Excellent verbal & written communication skills
Strong ability to persuade, motivate, and influence others
Analytical & process oriented
Detail-oriented
Progressive thinker
Ability to work in a team environment, while also delivering independent results
What does C.H. Robinson offer you?

When you walk through the door at one of our branches, the first thing you notice is the energy. Our teams are outgoing, dynamic and engaging. If you are driven by energy, action and success, our work environment will be a perfect fit.
Real career possibilities and the opportunity to develop your talent in a fast moving, global organization
A fun, positive and open environment which encourages thinking outside the box
Use and develop your language skills in our international work environment.
Compensation includes a monthly salary and bonus based on personal, team performance and business growth 

Career opportunities and workplace:

C.H. Robinson - accelerating careers with immense opportunities and professional growth within the global supply chain industry. Start here. Accelerate here.

Every individual working at C.H. Robinson is integral to the success of our customers and our company. C.H. Robinson is a Fortune 500, global company that values teamwork, initiative, accountability, and integrity from its employees. We work globally and innovate daily to enhance and execute supply chains that move goods around the world. The fast pace of the logistics industry translates into a high-energy and collaborative workplace environment. We are empowered to make decisions, help our customers grow, and accelerate our careers.
No matter the product being shipped or from which corner of the globe, C.H. Robinson can help make it happen - quickly, securely, and reliably. Through personal connections and solid relationships, our employees use their in-depth knowledge, robust tools, and global network to help customers reach their goals quickly. Whether shipping by plane, rail, ship, or truck, C.H. Robinson has the knowledge, flexibility, and dedication to deliver the goods that make our world go 'round.

Move your career forward in C.H. Robinson!
About C.H. Robinson
From the produce you buy, to the water you drink, C.H. Robinson delivers products to people all around the globe. We are one of the world's largest 3rd party logistic providers. Join our diverse team to innovate, solve problems, have fun and thrive.
Apply Now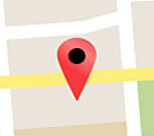 Join our Talent Network
Receive alerts with new job opportunities that match your interests.