Ocean Freight Procurement Manager
Job ID R9622 Address Office Park 4, Top B20, Flughafen Wien, , Austria, 1300
Are you currently working in the shipping industry or in a freight forwarding role? Have you had any experience in handling carrier procurement negotiations? Is your skillset and interest ocean freight orientated? Do you love talking all things seafreight? If this sounds like you - and we have captured your attention - then we need to talk as we would like to hear more about you and your experiences!
We are recruiting what we call an Ocean Freight Procurement Manager (Region EAST - East/ Southeast Europe), we are looking for someone who understands how the market works and who is well connected with the shipping lines servicing the region.
The successful candidate will report to Product Manager Europe and provide specific support to our CH Robinson east region offices.
No one day will look alike. You will need to be agile in your work as you may be supporting our operation on shipping line procurement negotiations one day and spending the next working with our European Sales Team on developing a customer value proposition for their shipping needs. The role will cover duties ranging from supporting the region in our response to a customer RFQ to analysing data for how to drive efficiencies in our ocean product. Success in this role will require you to have a can do attitude, you will need to multi task, have strong interpersonal communication skills, possess a commercial mindset and have a will to win.
What will make your application stand out to us is your ability to demonstrate extensive knowledge and background in the ocean freight sector and demonstrating that you have a good network of contacts with the shipping lines servicing the region.
You will have a strong attention to detail; you are comfortable working as part of a high performing, dynamic regional team, but also able to build strong working relationships with your local operations and sales colleagues in Europe. This is your opportunity to join a dynamic team that is results orientated in a top 10 global freight forwarding company.
Responsibilities:
Ensures all actions and engagement are consistent with the defined Vision Statement as defined by the Product Manager Europe.
Is accountable for maintaining a positive environment and open rapport with our vendors
Is accountable for ensuring all rate requests submitted to our vendors are complete and consistent with present guidelines that have been established as per the "rules of engagement"
Is accountable for reverting timely and keeping commitments to our vendors as it relates to pricing related activity
Is accountable to ensure pricing is processed for their defined region within 48 hours from the time the original request is received
Is accountable for processing FCL requests that are timely, accurate, and complete
Create and maintain Rate/Routing/Carrier Matrix
Is accountable for assisting product manager identify trends and opportunities as per their defined region
Is involved as needed to set strategy pertaining to Product for their defined region in conjunction with product management
Is accountable for completing quarterly reports capturing the total number of quotes processed and measure response time associated with the quotes processed
Supports the product manager, sales team, branches and overseas stakeholders
Is involved in analyzing rate trends for their defined region
Evaluate and complete Global Account tenders.
Required Qualifications:
Graduate degree or Equivalent
5 plus years' experience in shipping/forwarding industry
Preferred Qualifications:
Ability to build and maintain relationships at all levels of the organization and across business units
Is proficient with Word and Excel
Strong presentation skills
Is decisive and is comfortable with making decisions that involve risk
Possess ability to influence others
Highly organized and possesses effective time management skills
Effective at working under pressure and meeting timelines
Ability to travel (when conditions allow it).
About C.H. Robinson
From the produce you buy, to the water you drink, C.H. Robinson delivers products to people all around the globe. We are one of the world's largest 3rd party logistic providers. Join our diverse team to innovate, solve problems, have fun and thrive.
Apply Now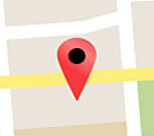 Join our Talent Network
Receive alerts with new job opportunities that match your interests.