Automated QA Testing Engineer
Job ID R9313 Address Al. Jana Pawla II 29, Warszawa, , Poland, 00-867
As a Software Engineer for Automated Testing in our Global Forwarding Delivery team you will be responsible for driving the quality of the product while ensuring that the product conforms to both functional and non-functional requirements. In this role, you will perform test planning, design and development of test cases, test data development, test execution and documentation of test results utilizing the Microsoft suite of tools. You will collaborate with product managers and software engineers as well as key business partners to plan and execute automated quality assurance testing of various application components.
Responsibilities: 
Define, document, and maintain quality assurance plans and test cases by analyzing business and technical requirements  
Prepare and execute automated test scripts, document test results and revise test cases as needed 
Execute automated regression tests during build cycles and report test status to the team 
Collaborate with product managers and software engineers log and track application issues in Azure 
Develop and maintain automated data validation tests
Perform product integration tasks of implementation, customization, data mapping, data conversion, and data migration
Integrate solutions and services that are scalable and highly available to our internal domain 
Utilize source control features following best practices to track and control changes
Required Qualifications: 
Coursework or experience in one or more of the following areas: Object Oriented design, relational database design, web development, desktop application development
Experience using (or exposure with) object-oriented languages such as .NET/C#, JavaScript, Java
Experience using (or exposure with) SQL
Understand software and application design, development and project management principles
Bachelor's Degree in Computer Science, Software Engineering or MIS; or, a minimum of 4 years of equivalent work experience and a high school diploma/GED
Ideal Qualifications (not Mandatory): 
Experience with automated testing frameworks such as Selenium or Coded UI 
Strong communication and interpersonal skills
Innovative problem solver who is passionate about leveraging technology to solve complex business problems
Values a diverse and inclusive work environment 
Ability and willingness to quickly learn new custom applications
About C.H. Robinson
From the produce you buy, to the water you drink, C.H. Robinson delivers products to people all around the globe. We are one of the world's largest 3rd party logistic providers. Join our diverse team to innovate, solve problems, have fun and thrive.
Apply Now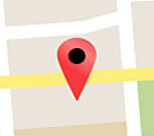 Join our Talent Network
Receive alerts with new job opportunities that match your interests.