Overview
As a Carrier Sales Representative at C.H. Robinson, you will build relationships between transportation companies and C.H. Robinson customers. As those relationships grow, so will your pay! We will support you from day 1 through our onboarding program, global technology platform and collaborative colleagues. This fast-paced and high-energy role combines sales and account management to drive the industry we all count on, forward.
Success Profile
What does it take to be a successful Carrier Representative for C.H. Robinson? Take a look at these traits and see if you have the right mix.
Results Driven
Collaborative
Solution Oriented
Relationship Driven
Adaptable
Entrepreneurial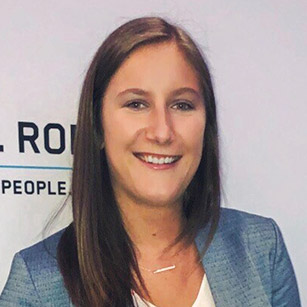 My favorite part about working at C.H. Robinson is that I get to work with teams all across the country. I have made great connections in other offices with colleagues whom I haven't ever met!

Hannah Williams,
Carrier Representative, Portland, OR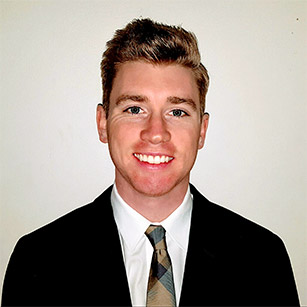 I love that we are one of the most reputable and successful companies in the logistics industry, the office atmosphere is fast-paced and fun and that if you work hard, you'll be rewarded.

Michael Fitzgerald,
Carrier Representative, Atlanta, GA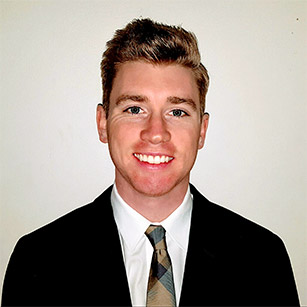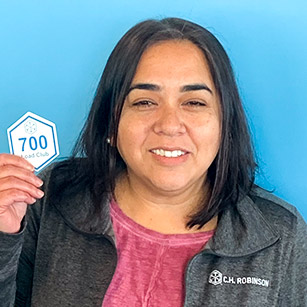 I like everything about C.H. Robinson! From building relationships with carriers and helping them with their business to working with team members who feel like family, I feel truly lucky every day.

Mariana Del Solar,
Associate Carrier Representative, Dallas, TX

Responsibilities
Spedytor Międzynarodowy
Twoim celem będzie rozwijanie konkurencyjnego produktu i niezawodna obsługa wyznaczonych linii transportowych w oparciu o portfolio aktualnych także nowych przewoźników oraz klientów i ich potrzeb.

Jako spedytor będziesz częścią rozwoju fascynującego oddziału pracującego na rynkach zagranicznych. Jest to jeden z najlepiej rozwijających się oddziałów w całej Polsce, więc jeśli szukasz codziennych wyzwań, ta praca jest właśnie dla Ciebie!
Jedna profesja – kilka ścieżek potencjalnego rozwoju. Sam sprawdź, co możemy Ci zaoferować!

Do Twoich obowiązków należeć będzie:
Budowanie długoterminowych relacji biznesowych z podwykonawcami
Codzienna współpraca z podwykonawcami i klientami w zakresie realizowanych zleceń
Wyszukiwanie nowych przewoźników na określonym rynku
Negocjowanie i ustalanie warunków współpracy
Bieżąca analiza sytuacji rynkowej oraz raportowanie aktywności w systemie
Współodpowiedzialność za realizację budżetu oddziału
Aplikuj jeżeli:
Znasz język angielski na poziomie co najmniej B2
Lubisz dynamiczne środowisko pracy i codzienne wyzwania
Jesteś pracowitą i zmotywowaną osobą
Wiesz jak realizować wyznaczone cele i wyniki
Mile widziane:
Doświadczenie zawodowe na podobnym stanowisku
Wykształcenie kierunkowe (transport, logistyka)
Znajomość języka niemieckiego/rosyjskiego/litewskiego
Co możemy zaproponować Tobie?
Atrakcyjne wynagrodzenie zasadnicze oraz bonus, którego wysokość zależy od Twoich osobistych sukcesów oraz sukcesu zespołu
Program szkoleń wspierajacy wszechstronny rozwój zawodowy
Bezpłatną opiekę medyczną w sieci prywatnych klinik oraz system kafeteryjny
Możliwość rozwoju kariery w dynamicznej, stale zmieniającej się organizacji
W codziennej pracy wykorzystasz znajomość języków obcych, ponieważ nasi pracownicy w biurach całej Europy komunikują się aż w 26 językach! 
About C.H. Robinson
From the produce you buy, to the water you drink, C.H. Robinson delivers products to people all around the globe. We are one of the world's largest 3rd party logistic providers. We combine the talent of our people, industry expertise and cutting-edge technology to ensure our business partners get their goods from point A to point B
Our high-performing team is made up of diverse perspectives, creative minds and an inherent drive to get the job done. We work in 40 different countries and speak 80 different languages. Together, we innovate. We solve problems. We have fun.
Join us and experience a collaborative environment where you will be respected and rewarded for your ideas and achievements. You will also find opportunities to grow professionally and personally. Together, we care. We give back. We make a difference.
At C.H. Robinson, our success is built on a foundation of thriving, engaged employees who help shape the future, accelerate global trade, and drive the industry we all count on, forward.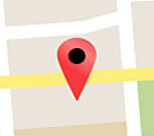 join our talent network
Receive alerts with new job opportunities that match your interests.