Data Platform Administrator
Job ID R4220 Address Al. Jana Pawla II 29, Warszawa, , Poland, 00-867
As a Data Platform Administrator on the Distributed Data Services team at C.H. Robinson, you will leverage your experience and passion for technology to oversee the daily execution of processes, operations, and support activities within the wide realm of distributed data services, NoSQL technologies, data science tooling, and data streaming platforms.
The distributed data services practice is transforming the way data is delivered and stored within C.H. Robinson. We are looking for a creative individual that is passionate about automation, data, and infrastructure. As a team, we strive to automate, innovate, optimize, and to deliver a great platform experience on every front. 
Responsibilities:
Facilitate the continuous re-engineering of fluid data platforms and pipelines
Support end-to-end data science lifecycle ecosystem (tools, applications, deployments)
Participate in global on-call rotation to ensure 24x7 availability of distributed data platforms
Custom development and automation around the provisioning and operations of platforms
Promote proper and efficient use of platforms
Partner with software engineering, data science, and infrastructure teams on evaluation and feasibility assessment of new platforms and technologies
Oversee and ensure production readiness of new technologies/platforms
On-Call duty as required
Required Qualifications:
2+ years of experience building and maintaining highly available production systems
2+ years of experience with Linux
Experience working with one of the following systems: Bash, Python, Powershell, Ansible, Golang, SQL
Experience with at least one of the following technologies Kafka, ElasticSearch, MongoDB, Redis, InfluxDB, Hadoop/Spark, Hive, HBase
Experience with containers and container orchestration platforms (i.e. Mesosphere, Kubernetes, Swarn)
Familiarity with microservice architecture and Restful API's
Experience with CI/CD (continuous integration/continuous deployment) practices
Experience working in an Agile environment
Preferred Qualifications:
Strong written and verbal communication skills with the ability to collaborate with a global team of peers and stakeholders
Ability to take on multiple priorities, manage time effectively, and deliver on commitments
A learning and growth mindset that is open to giving and receiving feedback
Values a diverse and inclusive work environment
What does C.H. Robinson offer you?
Contract of employment and package of benefits
Work office in Warsaw Spire, near to metro station Rondo Daszyńskiego
An opportunity to use and develop your language skills in our international work environment
About C.H. Robinson
From the produce you buy, to the water you drink, C.H. Robinson delivers products to people all around the globe. We are one of the world's largest 3rd party logistic providers. Join our diverse team to innovate, solve problems, have fun and thrive.
Apply Now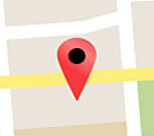 ;


join our talent network
Receive alerts with new job opportunities that match your interests.