Job ID R1038 Address Jana Pawla II 29, Warszawa, , Poland, 00-867
Do Twoich obowiązków należeć będzie:
Kompleksowa obsługa zleceń transportowych klienta
Codzienna współpraca z podwykonawcami i klientami w zakresie realizowanych zleceń
Negocjowanie i ustalanie warunków współpracy
Rozwiązywanie codziennych problemów operacyjnych
Budowanie długoterminowej współpracy z przewoźnikami
Utrzymywanie i budowanie relacji biznesowych z klientem
Bieżąca analiza sytuacji rynkowej oraz raportowanie aktywności w systemie
Współodpowiedzialność za realizację budżetu oddziału.
Aplikuj jeżeli:
Znasz język angielski na poziomie co najmniej C1
Lubisz dynamiczne środowisko pracy i codzinne wyzwania
Jesteś pracowitą i zmotywowaną osobą
Wiesz jak realizować wyznaczone cele i wyniki
Mile widziane:
Doświadczenie zawodowe na podobnym stanowisku
Wykształcenie kierunkowe (transport, logistyka)
Znajomość języka niemieckiego
Co możemy zaproponować Tobie?
Atrakcyjne wynagrodzenie zasadnicze oraz bonus, którego wysokość zależy od Twoich osobistych sukcesów.
Program szkoleń wspierajacy wszechstronny rozwój zawodowy
Bezpłatną opiekę medyczną w sieci prywatnych klinik oraz system kafeteryjny
Możliwość rozwoju kariery w dynamicznej, stale zmieniającej się organizacji
W codziennej pracy wykorzystasz znajomość języków obcych, ponieważ nasi pracownicy w biurach całej Europy komunikują się aż w 26 językach!
C.H. Robinson is an Equal Opportunity Employer and does not discriminate on the basis of race, religion, colour, sex, gender identity, sexual orientation, age, non-disqualifying physical or mental disability, national origin or any other basis covered by appropriate law. All employment is decided on the basis of qualifications, merit, and business need.
About C.H. Robinson
From the produce you buy, to the water you drink, C.H. Robinson delivers products to people all around the globe. We are one of the world's largest 3rd party logistic providers. We combine the talent of our people, industry expertise and cutting-edge technology to ensure our business partners get their goods from point A to point B
Our high-performing team is made up of diverse perspectives, creative minds and an inherent drive to get the job done. We work in 40 different countries and speak 80 different languages. Together, we innovate. We solve problems. We have fun.
Join us and experience a collaborative environment where you will be respected and rewarded for your ideas and achievements. You will also find opportunities to grow professionally and personally. Together, we care. We give back. We make a difference.
At C.H. Robinson, our success is built on a foundation of thriving, engaged employees who help shape the future, accelerate global trade, and drive the industry we all count on, forward.
Apply Now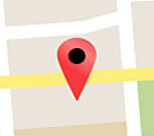 join our talent network
Receive alerts with new job opportunities that match your interests.