Job ID R10178 Address Plac Europejski 1, Warszawa, , Poland, 00-844
As a Tech Lead Data Engineer for our Domain Analytics team at CH Robinson, you will use your passion for analytics and experience in software development to design and develop datasets, databases, and services that will standardize data for several areas of our business. As a senior member of the team, you will have the opportunity to collaborate with stakeholders to define requirements, design solutions, work through proof of concepts, and implement solutions. The newly formed Domain Analytics team is charged with using data to build accessible and scalable domains of subject matter expertise. C.H. Robinson has 100s of terabytes of data and years of building analytical insights. The team mandate is twofold: integrate existing analytics solutions into a new cloud environment and to make data broadly available through a service-oriented architecture.
Responsibilities:
Lead the effort of defining the engineering lifecycle and practices for the team and associated teams
Design and develop high performance data pipelines for the most complex scenarios that will influence or drive architectural changes

Develop and establish data management frameworks that focuses on accurate, available, and accessible data for business consumption

Develop and maintain a CI/CD pipeline that manages and deploys data pipelines, data infrastructure and data artifacts as code

Identify performance improvement opportunities of existing data pipelines and solutions

Advise, consult, mentor and coach other partner teams and data consumers on data standards, pipeline development, data storage, management, and consumption
Required Qualifications:
6+ years of experience leveraging ETL tools to load a data warehouse or create a data store
6+ years of experience with relational databases (SQL), preferably Microsoft SQL Server/ Snowflake
Basic experience with noSQL technologies
Work experience with service-oriented architecture
Practical Experience with test driven development (TDD) and Continuous Integration/Continuous Deployment (CI/CD)
Bachelor's Degree in Computer Science, Software Engineering or MIS; or equivalent work experience  
Preferred Qualifications:
Experience with data catalogs
Experience with Azure Cloud Services
Experience with enterprise scheduling, directed acyclic graph (DAG) based, tools
Strong collaboration and verbal communication skills
Ability to translate business requirements in data pipeline designs
Self-motivated, able to work with minimal supervision
Some core characteristics include being adaptable, innovative, empathetic, goal setting, and business oriented
Values a diverse and inclusive work environment
Ability to provide honest feedback to business stakeholders, peers, and management
About C.H. Robinson
From the produce you buy, to the water you drink, C.H. Robinson delivers products to people all around the globe. We are one of the world's largest 3rd party logistic providers. Join our diverse team to innovate, solve problems, have fun and thrive.
Apply Now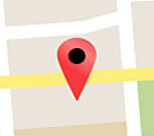 Join our Talent Network
Receive alerts with new job opportunities that match your interests.