Job ID R9942 Address 500 Unicorn Park Drive, Woburn, Massachusetts, United States, 01801
As anAccount Manageron our Global Forwarding team, you will be a trusted logistics advisor to companies around the world, providing transportation solutions to support their supply chain needs. With a comprehensive portfolio of logistics services, a global technology platform, and the support of a broad network of supply chain experts, you will have the tools and resources you need to help your customers optimize their supply chain. You will proactively reach out to key stakeholders within your customers' organizations, identify and sell innovative solutions and services to drive continuous improvement and help our customers work smarter. You will solve challenging customer issues and provide an overall exceptional customer experience.
Responsibilities:
Customer Relationship Management
Develop a deep understanding of customer's current business,industryand supply chain

Stay abreast of customer's current requirements and anticipate future needs

Forms relationships at varying levels and functions within the customer's organization

Create effective solutions that will bring lasting value to the customer and C.H. Robinson

Conduct business reviews to identify ways to improve service and expand the business

Drive account profitably through effective management of sales plan execution, supplier relationship management, A/R and A/P, claims, etc.

Apply financial analysis to evaluate strategic choices and identify trends,threatsand opportunities

Negotiate beyond price and create profitable agreements between customer and C.H. Robinson

Identify opportunities to leverage C.H. Robinson's full menu of services

Accurately forecast demand to the carrier and/or sourcing groupsin order toplan capacity and supply

Stay abreast of competition and industry trends that may impact C.H. Robinson's value proposition to the customer

Ensure execution of annual sales plan for account

Facilitate all aspects of the annual business planning process for account to include budget, business plan creation,scorecardsand plan adjustments

Project necessary resources to efficiently manage overall business

Effectively manage and plan time to ensure both tactical and strategic opportunities are realized

Identify innovating, targeted solutions to satisfy customer's short-term needs and long-term direction

Create thorough implementation plans, including account responsibilities, resource requirements, timeframes, and contingency plans

Effectively manage multiple demands and competing priorities to ensure account goals are achieved

Oversee daily operational activities and provide escalated support as necessary

Develop,communicateand implement SOPs as needed for customer specific requirements

Keep others in own organization well informed of account activities

Initiate regular and timely communication with customer contacts that focuses on both tactical and strategic issues

Conduct presentations as needed within the customer organization as well as own organization

Required Qualifications:
High School Diploma or GED equivalent
Minimum1 yearofCustomer Sales and customer relationship management experience

Minimum 2 years of logistics experience 
Preferred Qualifications:
Bachelor's Degree or continued education

Values a diverse and inclusive work environment

Proven ability to demonstrate market knowledge, full knowledge of seasonality, buying and selling effectively
Strong written and oral communication skills

Excellent project management skills, including the ability to lead, facilitate,influenceand organize

Good analytical, sales and negotiating skills with strong attention to detail

Keyboarding skills and computer literacy with spreadsheets, word processing,presentationsand other related programs

Experience in preparing and negotiating customer contracts

Proven ability to generate and implement creative and innovative solutions to problems/opportunities
Equal Opportunity and Affirmative Action Employer
C.H. Robinson is proud to be an Equal Opportunity and Affirmative Action employer. We believe in equality for all and celebrate the diversity of our employees, customers and communities. We believe this increases creativity and innovation, drives business growth and enables engaged and thriving teams.  We're committed to providing an inclusive environment, free from harassment and discrimination, where all employees feel welcomed, valued and respected.
Affirmative Action Employer/EOE/M/F/Disabled/Veteran 
Benefits
We are proud to offer a top-tier benefits package, including medical, dental, vision, life and disability insurance, prescription drug coverage, paid parental leave, paid holidays and paid time off (PTO), 401K, employee stock purchase plan, as well as a broad range of career development opportunities.
About C.H. Robinson
From the produce you buy, to the water you drink, C.H. Robinson delivers products to people all around the globe. We are one of the world's largest 3rd party logistic providers. Join our diverse team to innovate, solve problems, have fun and thrive.
Apply Now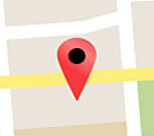 Join our Talent Network
Receive alerts with new job opportunities that match your interests.