Job ID req13246 Address Aquarius Business House, Wroclaw, , Poland, 50-088
About TMC:
C.H. Robinson's Managed TMS® Services are provided through the TMC division. TMC provides customers with expertise and technology that drive both immediate and sustained cost savings throughout their transportation networks. Core components of this service include Six Sigma-based process engineering, advanced TMS technology and TMS power-users, who serve as an extension of the customer's staff. In our Managed TMS customers often retain control of transportation service provider selection, transportation service provider contracts, and rate negotiations. TMC is a global division of C.H. Robinson Worldwide, Inc. with offices in Chicago-USA, Amsterdam-The Netherlands, Shanghai-China, Mumbai- India and Wroclaw-Poland. Over the past 15 years, TMC has exceeded customer expectations for savings, productivity, supply chain improvements and carbon footprint reduction. Today, TMC has over 400 employees, $3.4 billion in freight and we have been around for 18 years.
Discover how the role looks like in real life HERE
What will you be doing?
Build relationships with customer contacts to execute day to day transportation needs
Proactively monitor, manage, and follow-up on shipment daily exceptions
Manage service failures with transportation service providers and work with customer to resolve any potential issues
Identify cost savings opportunities (route guide optimization, order consolidation, lead time compliance, etc.)
Provide prompt and professional response to customer's requests for additional information
Hit tactical and operational KPI targets (Quality and Productivity Metrics)
Strong willingness to be committed to customer and division
Manage reconciliation of weekly financial reports
Responsible for running and improving reports on daily shipment activities
Identify and implement operational efficiency gains
Execute and respond to changes submitted from the customer in a timely and accurate manner (notify transportation service providers, reschedule appointments, etc.)
What are we looking for?
University degree and 3-5 years of experience in logistics 
Knowledgeable in SAP and Microsoft Office
Experience with Air- & Ocean shipping and dangerous goods
Experience with Freight Pay
Ability to think creatively and strategically
Ability to work in a team oriented and fast-paced environment
Friendly, customer-service attitude
Ability to solve problems and work through ambiguity, create continuous improvements 
Strong written and verbal communication skills
Ability to work flexible schedule on occasion
Visionary in scope of project and ability to think outside the box
What does C.H. Robinson offer you?
Real career possibilities and the opportunity to develop your talent in a fast moving, global organization with a 'start-up' environment.
A fun, positive, and open atmosphere which encourages creative thinking.
An opportunity to use and develop your language skills in our international work environment.
Compensation that includes a competitive monthly salary and additional incentives based on personal, team performance and business growth.
Extensive training opportunities to move your career forward.
When you walk through the door at one of our offices, the first thing you notice is the energy. Our teams are outgoing, dynamic and engaging. If you are driven by energy, action and success, our work environment will be a perfect fit. With employees from all over the world and 48 offices in Europe, you will be immersed in an international environment working in a diverse and unified team.
Move your career forward at C.H. Robinson
Our employees are our most valuable asset. We invest in you from your first day in the company when you join our training. As you move forward in your role, you obtain new trainings, such as Win by Design and the Leadership Development Program, to support your future growth.

Giving back to our communities and our industry is part of our DNA at C.H. Robinson. When you join our company, you have the opportunity to be part of our Corporate Social Responsibility ambassador program and to make a difference in your local community.
Career opportunities and workplace:
C.H. Robinson - accelerating careers with immense opportunities and professional growth within the global supply chain industry. Start here. Accelerate here.   Every individual working at C.H. Robinson is integral to the success of our customers and our company.

C.H. Robinson is a Fortune 500, global company that values teamwork, initiative, accountability, and integrity from its employees. We work globally and innovate daily to enhance and execute supply chains that move goods around the world. The fast pace of the logistics industry translates into a high energy and collaborative workplace environment. We are empowered to make decisions, help our customers grow, and accelerate our careers.  

No matter the product being shipped or from which corner of the globe, C.H. Robinson can help make it happen: quickly, securely, and reliably. Through personal connections and solid relationships, our employees use their indepth knowledge, robust tools, and global network to help customers reach their goals quickly. Whether shipping by plane, rail, ship, or truck, C.H. Robinson has the knowledge, flexibility, and dedication to deliver the goods that make our world go around.
Interested?
Please note that any CVs that are emailed directly in to the business and not via our recruitment portal, will not be considered. In order to be considered for a career at C.H. Robinson apply through our recruitment portalhttps://jobs.chrobinson.com/chr-careers
For specific questions about this position, please contact our Talent Acquisition Team at: TAEurope@chrobinson.com.
Apply Now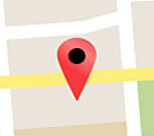 You have not recently viewed any jobs.

You have not recently viewed any jobs.

You have not recently viewed any jobs.
these are just a few
Click Here to View Our Jobs

join our talent network
Receive alerts with new job opportunities that match your interests.