Job ID R5083 Address Aquarius Business House, Wroclaw, , Poland, 50-088
The Manager Operations is responsible for designing and executing an operational strategy in support of the overarching strategic roadmap for the customer or a range of customers. The Manager Operations serves as the key escalation point within account operations and drives continuous improvement efforts internally and externally. The Manager Operations is responsible for service improvements, cycle time optimization to meet working capital targets, customer financial savings and ensures proper process and financial controls are maintained for the customer. The Manager Operations leads a team of operations talent and is expected to guide and support their professional development. The Manager Operations assists and provides the Key Account Manager with customer account(s) planning, staffing, budgeting and recommending and leading any changes to methods of operations within the account(s).
Responsibilities:
Grow Profitably
• Develop an operational strategy in support of the Strategic Account Business Plan across account(s)
• Identify customer improvement and value added savings opportunities with Account Manager
• Understand the account(s) Profit and Loss Statement
• Articulate TMC's services and value to support business development as necessary
Global capabilities
• Work with internal and external leadership to align TMC's technical and operational capabilities to customer's goals and requirements
• Develop management routines to ensure customer satisfaction
• Identify efficiency and productivity gains and work with required resources to implement
• Champion TMC's project based delivery model
Customer Relationship
• Serve as the key customer contact for account operations, performance and operational strategy
• First point of escalation for all operational opportunities within the account(s)
• Maintain and build relationships with day to day customer contacts
Talent
• Ensure operations team has resources required to execute operational strategy
• Create tactical and operational targets to measure performance of team
• Lead, coach and mentor operational personnel
• Assess and improve the capability of each team member
• Foster a continuous improvement culture that is representative of TMC's values
Required Qualifications:
A blend of education and applied work experience may be considered
• A minimum of 5 years of supply chain industry experience is preferred
• A minimum of 2 years with direct or indirect supervisory experience is required
• Ability and desire to work in a fast-paced environment
• Proven ability to build, manage and foster a team-oriented environment
• Collaborative and adaptive leadership style required to be successful in this role
• Advanced written and verbal communication skills
• Demonstrates ability to design, develop and deliver presentations for internal and external audiences
• Demonstrates skill of managing internal and external customer expectations
• Comprehensive understanding of operational excellence methodologies
• Proven track record for delivering continuous improvement results
• Strong problem solving and conflict resolution skills
• Ability to pick up new complex information systems quickly
• Ability to multitask and prioritize projects efficiently and effectively with superb attention to detail
• Demonstrates ability to work creatively and analytically in a problem-solving environment
• Advanced knowledge of Microsoft Office Applications
• Up to 15% travel may be required (domestic and/or international)
About C.H. Robinson
From the produce you buy, to the water you drink, C.H. Robinson delivers products to people all around the globe. We are one of the world's largest 3rd party logistic providers. Join our diverse team to innovate, solve problems, have fun and thrive.
Apply Now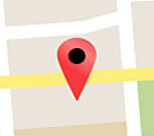 ;


join our talent network
Receive alerts with new job opportunities that match your interests.