Job ID R11603 Address Aquarius Business House, Wroclaw, , Poland, 50-088
C.H. Robinson is a non-asset based freight forwarder. Our main investments are people and technology. Since people are our focus, opportunities for advancement are always coming up. There is plenty of room to grow. As you work hard to achieve your goals, you'll be in a premier position to seize new opportunities.
C.H. Robinson's European branches are in The Netherlands, Italy, Spain, UK, Belgium, France, Germany, Romania, Poland, Czech Republic, Hungary, Austria, Sweden, Turkey and Ireland.
This is a unique opportunity to join a new team within the C.H. Robinson family responsible for the development and growth - with products and services - of our carrier ecosystem for our European carrier base. You will be working together with an international, cross-border team, and your main focuses are the financial and legal aspects of the fuel cards & toll management process.
Operational Representative - Carrier Ecosystem Team
Your accountabilities:
Monitor fuel cards & toll process and its profitability: administration and monitoring of the usage by carriers of fuel cards & toll,

Ensure the legal and internal compliance of the fuel cards process are met,

Analyze fuel patterns,

Acting as a first point of contact for our carriers,

Internal sales to the network: promote fuel card as an added value solution,

Additional operational tasks for carrier ecosystem
Your professional profile:
2-3 years of experience gained in administrative or finance department, ideally background from SSC/BPO,

Proficiency in English – you will be working in English on a daily basis,

Experience with fuel cards & toll will be a great asset,

Excellent understanding of customer operations and strong commercial ability.
Your soft skills:
Ability to use own judgment and make decisions,

Excellent communication skills,

Ability to work independently under limited supervision –manager is located on a different location in Europe.
What does C.H. Robinson offer you?
Real career possibilities and the opportunity to develop your talent in a fast moving, global organization

A fun, positive and open environment which encourages thinking outside the box

Use and develop your language skills in our international work environment. Our offices speak over 26 European languages each day.

Compensation includes a monthly salary and bonus based on personal, team performance and business growth.
Career opportunities and workplace:

C.H. Robinson—accelerating careers with immense opportunities and professional growth within the global supply chain industry. Start here. Accelerate here.
Every individual working at C.H. Robinson is integral to the success of our customers and our company. C.H. Robinson is a Fortune 200, global company that values teamwork, initiative, accountability, and integrity from its employees. We work globally and innovate daily to enhance and execute supply chains that move goods around the world. The fast pace of the logistics industry translates into a high-energy and collaborative workplace environment. We are empowered to make decisions, help our customers grow, and accelerate our careers.

No matter the product being shipped or from which corner of the globe, C.H. Robinson can help make it happen—quickly, securely, and reliably. Through personal connections and solid relationships, our employees use their in-depth knowledge, robust tools, and global network to help customers reach their goals quickly. Whether shipping by plane, rail, ship, or truck, C.H. Robinson has the knowledge, flexibility, and dedication to deliver the goods that make our world go 'round.

Join the 15,000 employees worldwide who are accelerating their careers at C.H. Robinson.
About C.H. Robinson
From the produce you buy, to the water you drink, C.H. Robinson delivers products to people all around the globe. We are one of the world's largest 3rd party logistic providers. Join our diverse team to innovate, solve problems, have fun and thrive.
Apply Now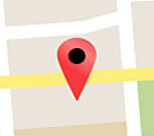 Join our Talent Network
Receive alerts with new job opportunities that match your interests.