Project Implementation Consultant
Job ID R18801 Address ul. Powstańców Śląskich 15, Wrocław, , Poland, 53-332
The Associate Implementation Project Consultant is responsible for managing the technical integration and system setup for TMC Implementation projects from conception to Go Live & support (sales to operations).
The Project Consultant will focus primarily on the onboarding of new business and will also support projects for current customers as needed. Daily tasks will focus on the documentation of customer requirements, regularly coordinate with the TMC Project Manager, collaborate with TMC IT resources to electronically integrate customer systems, configure TMC systems, and aid in the communication of project progress.
The Associate Project Consultant:
- Requires general knowledge of theories, practices, and procedures within a job discipline
- Performs routine assignments using existing procedures
- Effectively leads and manages meetings both in person and over the phone
Responsibilities:
- Act as the TMC technical liaison between the customer project team (including customer's IT function) and TMC Development Team resources
Document customer requirements and translate to TMC systems and operations
Identify system gaps and enhancements needed to meet customer expectations
- Facilitate project meetings with internal and external project teams
- Successfully execute the TMC Process Transformation Methodology, including:
Support documentation of customer expectations based on the signed contractual agreement
Capture the current processes of the customer
Document the results of the Implementation Survey
Lead Future State solution design based on customer requirements
Create process maps outlining integration with TMC
Document changes in roles and responsibilities
Identify opportunities for process improvement to increase productivity for all constituents (customer, carrier, supplier, customer's clients, and TMC)
Develop a testing plan with the customer and execute to the plan
Develop SOP's and training materials, as well as conduct training on myTMC.com client, vendor and carrier portals
- Collaborate with TMC project team
Coordinate with the Project Manager to push meeting notes conducted as part of project execution
Execute the project plan including all deliverable dates and resource requirements
Oversee progress of project team resources, including functional support groups
- Contribute toward development of tools, methodologies, and presentations for TMC Implementation
- Assist with managing queue of helpdesk (myQ) tickets for Customer Integration Specialist and Implementation groups
- Successfully transfer knowledge to customer account team as documented throughout project lifecycle
- Provide support to customer account team during Go-live
- Provide support as necessary to TMC Business Development Team
- Ensure compliance to SOC process
Required Qualifications:
- Bachelor's Degree Required
- A minimum of 1 year technical project management experience
- Prior experience working with customers, vendors, or carriers
- Equivalent work experience may be considered
- Basic facilitation skills including but not limited to relationship management, presentation, discussion,
documentation and accountability
- Previous experience with TMS software
- Working knowledge of Microsoft Office products including Excel, Word, Visio, PowerPoint & Project
- Excellent analytical and problem-solving skills
- Demonstrated ability to design, develop and deliver presentations for internal and external audiences at all levels
- Ability to collaborate effectively with subject matter experts internally and externally at all levels
- Flexible hours (some weekend/late hours may be required)
- Up to 20% travel may be required (domestic and/or international)
Why Do You Belong at C.H. Robinson?
Standing out among the world's largest logistics platforms, C.H. Robinson solves logistics problems for companies across the globe and across industries, from the simple to the most complex. For 100+ years, our global suite of services has innovated trade to seamlessly deliver the products and goods that drive the world's economy. With 19 million shipments annually for 105,000 customers, our people and technology literally move the world.
As a FORTUNE 200 company, FORTUNE has also named C.H. Robinson one of the World's Most Admired Companies 2021. Headquartered in Eden Prairie, Minnesota, we are proud to be recognized as one of LinkedIn's Top Companies in Minneapolis-St. Paul 2021. And we're not stopping there… Join us as we collaborate, innovate, and work as one global team to make life better and more sustainable for our customers, communities, and world.
Apply Now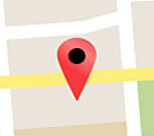 Join our Talent Network
Receive alerts with new job opportunities that match your interests.