Starszy Asystent ds. Zobowiązań (Senior AP Representative)
Job ID R8776 Address Aquarius Business House, Wroclaw, , Poland, 50-088
C.H. Robinson to globalna firma z listy Fortune 500, która ceni sobie pracę zespołową, inicjatywę, odpowiedzialność i uczciwość swych pracowników. Pracujemy globalnie i każdego dnia wprowadzamy innowacje, aby usprawniać łańcuchy dostaw na całym świecie oraz realizować związane z nimi zadania.
Obecnie do naszego Shared Service Center we Wrocławiu poszukujemy Starszego Asystenta ds. Zobowiązań z dobrą znajomością języka angielskiego, który dołączy do działu księgowości.
Twoje zadania:
Analiza faktur (dla spółki polskiej i holenderskiej),

Kontrola poprawności danych oraz uzgadnianie niezgodności,

Kontakt z przewoźnikiem w zakresie płatności zobowiązań,

Ustalanie sald,

Przygotowywanie raportów i zestawień.
Aplikuj jeżeli:
Posiadasz wykształcenie wyższe,

Posiadasz min. rok doświadczenia w pracy na podobnym stanowisku,

Posługujesz się językiem polskim (C1) i angielskim (B2),

Jesteś osobą odpowiedzialną, samodzielną, zmotywowaną i lubiącą pracę zespołową.
Oferujemy:
Przyjazną atmosferę pracy w ambitnym i zgranym zespole,

Realną możliwość rozwoju zawodowego w dynamicznej organizacji,

Stabilne zatrudnienie w renomowanej międzynarodowej firmie,

Program szkoleń wspierających wszechstronny rozwój zawodowy,

Opiekę zdrowotną, grupowe ubezpieczenie i bogatą ofertę systemu kafeteryjnego,

Nowoczesne narzędzia pracy.
About C.H. Robinson
From the produce you buy, to the water you drink, C.H. Robinson delivers products to people all around the globe. We are one of the world's largest 3rd party logistic providers. Join our diverse team to innovate, solve problems, have fun and thrive.
Apply Now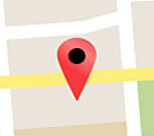 Join our Talent Network
Receive alerts with new job opportunities that match your interests.