How we hire
You can grow your best self here, with us. It starts with learning how we hire.
start the process
Apply Online.
Share your updated resume.
Receive notifications as your application is reviewed.
Know you will hear directly from a recruiter if you will move forward in the hiring process.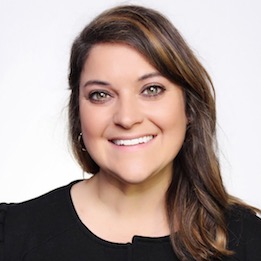 We value inclusion, diversity and want to hear every person's unique life experience. I want that on my team because a diverse team is a stronger team.

Ann,
Manager Talent Acquisition, Minneapolis, Minnesota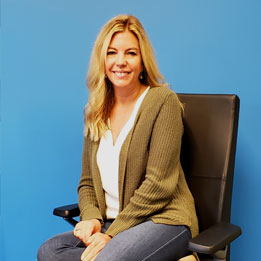 As a recruiter, I like to see a well-thought out resume that highlights relevant experience. Work ethic, self-motivation and other professional attributes stand out as well, so make sure to highlight all of your strengths.

Amy,
Senior Talent Acquisition Specialist, Columbus, Ohio
Interview With Us
A recruiter will likely schedule a phone interview with you as the first step.
Next, you will meet the hiring manager and potentially others on the interview team.
We want to learn about what you'll bring to the position, team and C.H. Robinson.
Make sure you're well-researched and well-prepared. You got this!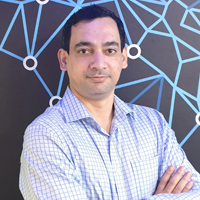 The candidate must be able to communicate clearly as to why they would like to join C.H. Robinson, why the job profile excites them and what value they can bring to the table.

Raul,
Ocean Product Leader, Mumbai, India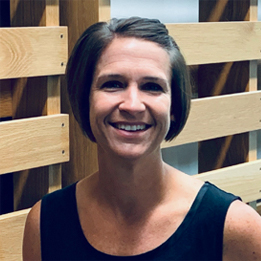 What really sticks with me when interviewing a candidate is if they are able to tell a story with clear examples from beginning to end.

Melissa,
Manager, Sales, Kansas City, Kansas
join the team
After the interview, we will follow up with you as quickly as possible with our hiring decision.
You would have time to review the offer, ask questions and gather more information.
The hiring process concludes with your decision - one that we hope means you will accept the position and join the team at C.H. Robinson.
Time to celebrate!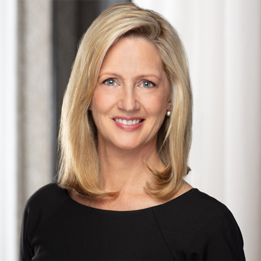 Employees often tell me they love working at C.H. Robinson because of the people, the culture, the environment. We do meaningful work and understand the importance of giving back. For those reasons, there is very much a feeling of belonging here.

Angie,
Chief Human Resources Officer, Minneapolis, Minnesota
FAQs
How do I apply for a job and how long will it take?
Once you have identified the role that best suits your experience, skills, and interest, please visit jobs.chrobinson.com to apply online. The application process should take about 3 minutes.
Can I apply for multiple jobs?
Yes, you can apply for more than one job. Though, we recommend you identify the role that best fits your skills and abilities. You can visit our careers home page to match your LinkedIn Profile with our open jobs.
How can I check the status of my application?
Log in to your candidate home, and you can review the status of your application and what jobs you have applied for.
What if I need an accommodation for my interview?
C.H. Robinson is committed to working with and providing reasonable accommodations to individuals with physical and mental disabilities. If you need a reasonable accommodation throughout the application process, please call us at 1-877-692-4791 or by email at HRServiceCenter@chrobinson.com.
What should I wear to my interview?
Your recruiter will provide details for what to wear for your interview. Our offices observe a 'dress for your day' dress code so employees are often in more casual attire.
Are there changes to the interview format due to COVID-19?
Yes. The safety of our employees and candidates is our top priority. Your recruiter will schedule a phone or video interview for a date and time that is most convenient for you. Your recruiter can also help you test out your technology, share best practices for virtual interviewing and ensure you are set up for success. Thank you for your flexibility and patience. We are here to support you!
How should I prepare for my interview?
Your interview is an opportunity for you to share with us your skills, experiences, and overall interest in C.H. Robinson. Review your previous experience and transferrable skills and be prepared to discuss why these make you the best candidate for the job! You'll also want to have a good understanding of C.H. Robinson, as well as come prepared with questions to ask your interview.
What Is Your Background Check Process?
After you accept our offer, we will initiate a background check. All employment opportunities with C.H. Robinson are contingent upon successful completion of a background check.
Do you have a benefits package?
Yes! We offer comprehensive benefits focused on keeping you healthy, happy, and promote work life balance. Benefits packages vary by region and may include: Paid time off, health/dental/vision insurance, 401(K) with company match, employee stock purchase plan, infertility benefits, adoption assistance program, and more.
Do you promote from within?
Yes, we have a rich history of promoting employees from within. We pride ourselves on an inclusive culture where you can grow your career.

Equal Opportunity and Affirmative Action Employer
C.H. Robinson is proud to be an Equal Opportunity and Affirmative Action employer. We stand for equality for all and celebrate the diversity – both seen and unseen – of our employees, customers, and communities. We believe this increases creativity and innovation, drives business growth, and enables engaged and thriving teams. We're committed to providing an inclusive environment, free from harassment and discrimination, where all employees feel welcomed, valued, and respected. Here, you are heard, safe and supported to be your best self.
Equal Employment Opportunity Statement
Application and Interview Accommodations
C.H. Robinson is committed to providing reasonable accommodations to individuals with disabilities. If you need a reasonable accommodation throughout the application or interview process, please call us at 1-877-692-4791 or email us at careers@chrobinson.com.
Pay Transparency policy
C.H. Robinson will not discharge or in any other manner discriminate against employees or applicants because they have inquired about, discussed, or disclosed their own pay or the pay of another employee or applicant. An exception exists where the employee or applicant makes the disclosure based on information obtained in the course of performing his or her essential job functions.

Join our Talent Network
Receive alerts with new job opportunities that match your interests.